IM GUESSING THAT THESE EARLY EXAMPLES WERE USED FOR PROMOTIONAL AND TEST PURPOSES AND WERE PROBABLY MADE PRIOR TO 1947.
IN THIS FIRST PICTURE THE ROSSETTE IS BLUE AND YELLOW, NEWER VERSIONS WERE RED YELLOW AND BLUE.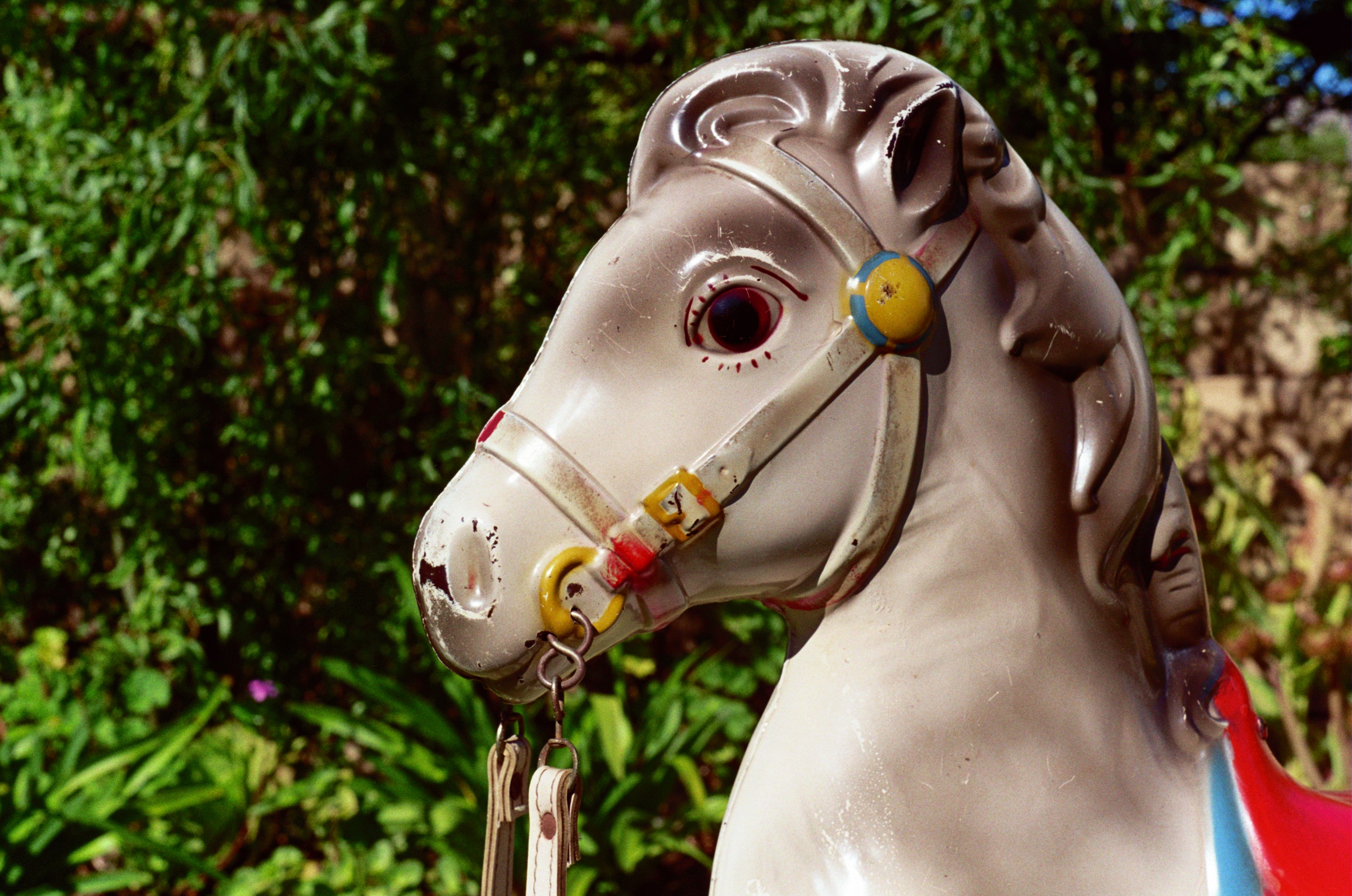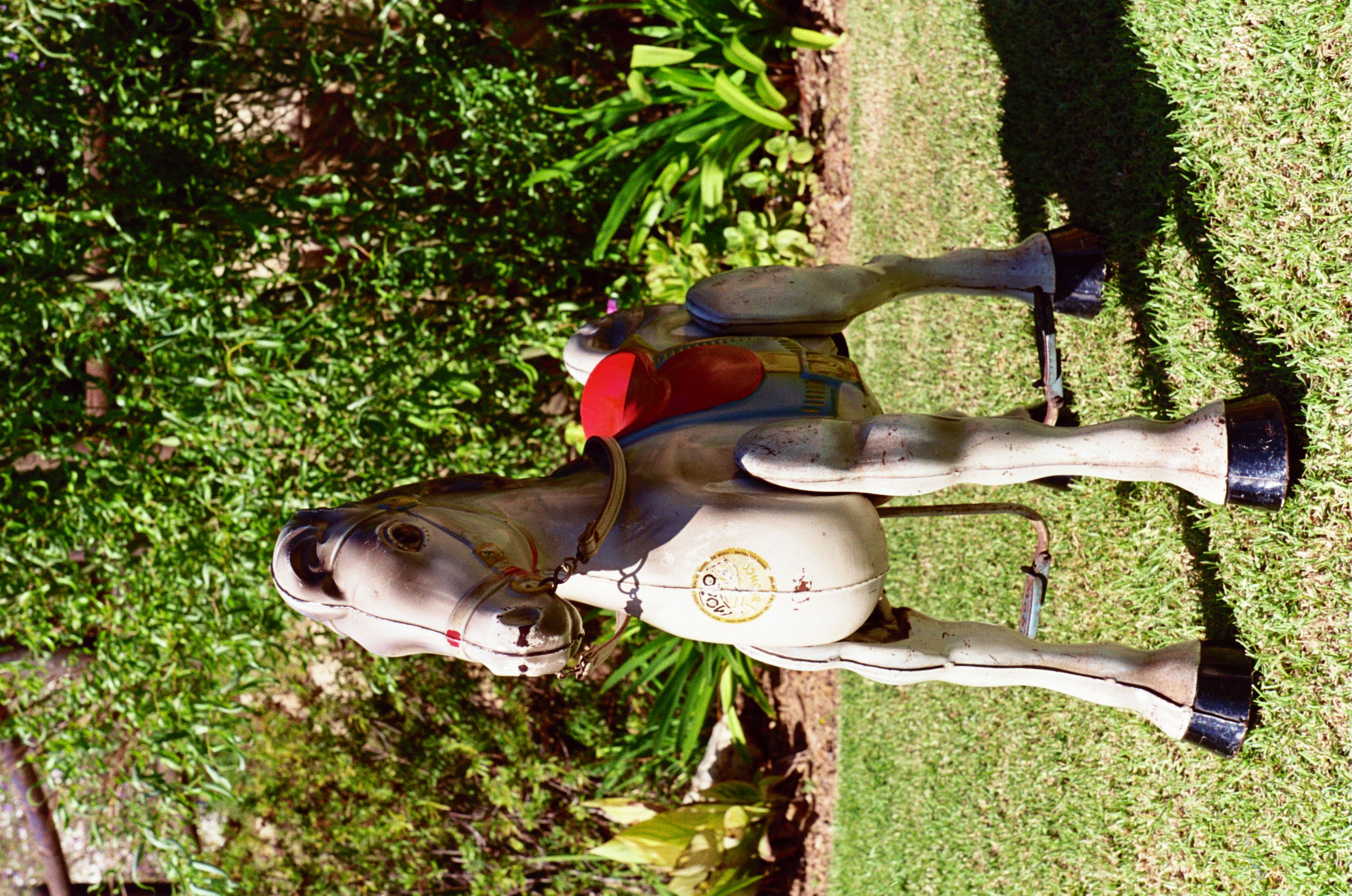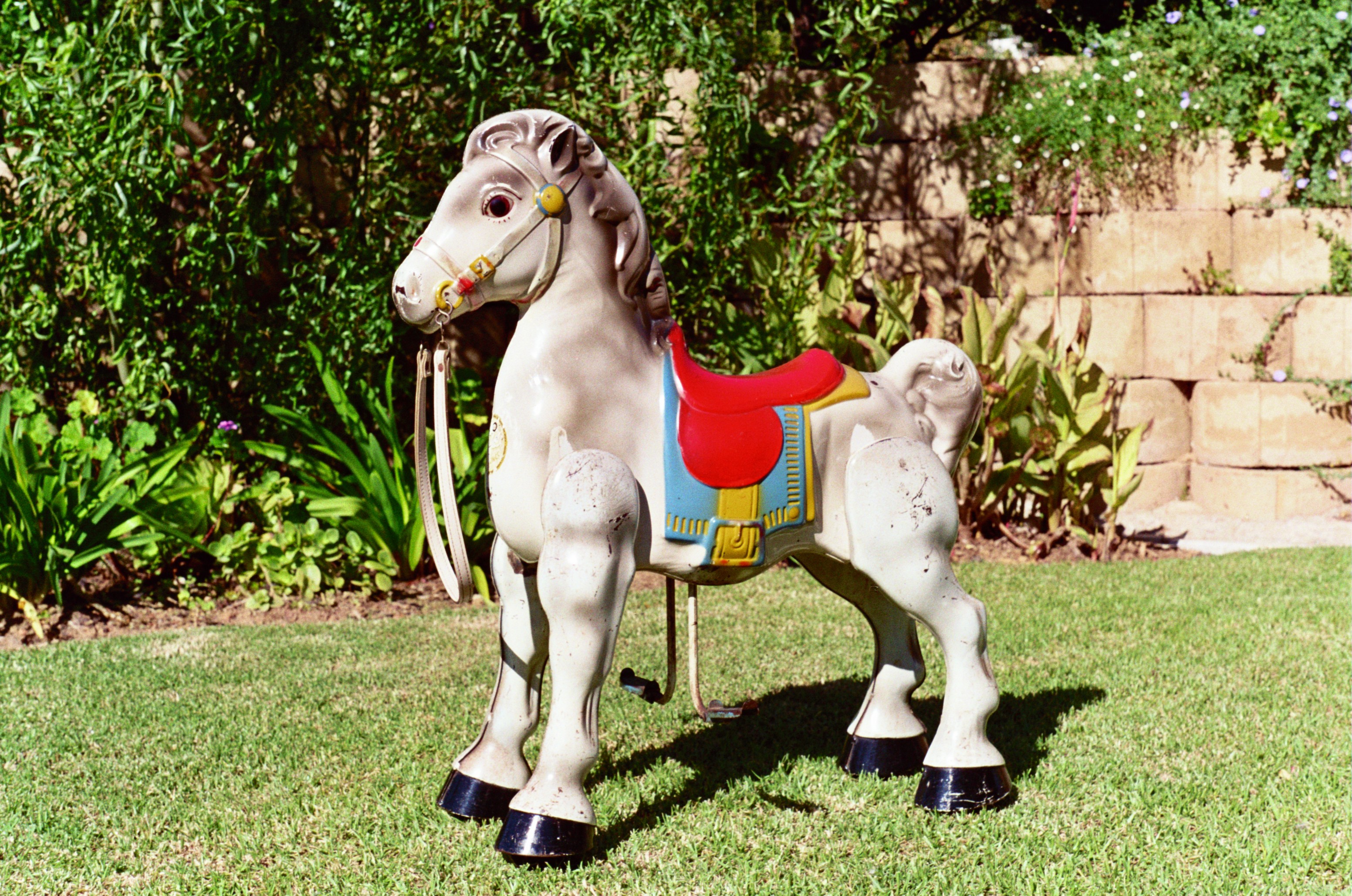 IN THIS PICTURE THE TWO HOLES IN THE TAIL ARE SIDE BY SIDE, NEWER VERSIONS HAD THE HOLES DIAGONALLY SPACED APART. THESE HOLES WERE USED FOR HANGING THE BRONCO WHEN IT GOT ITS FIRST COAT OF PAINT.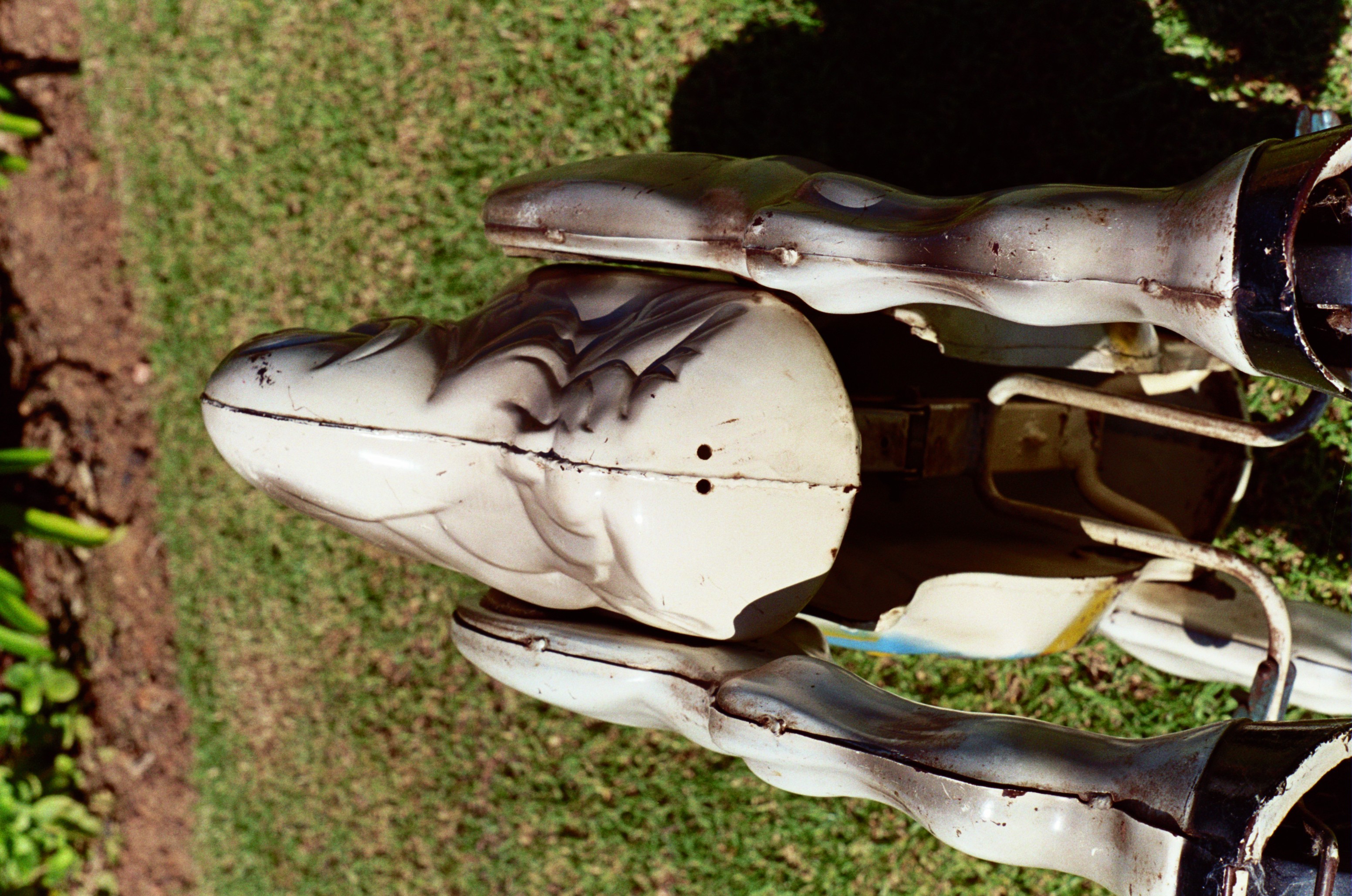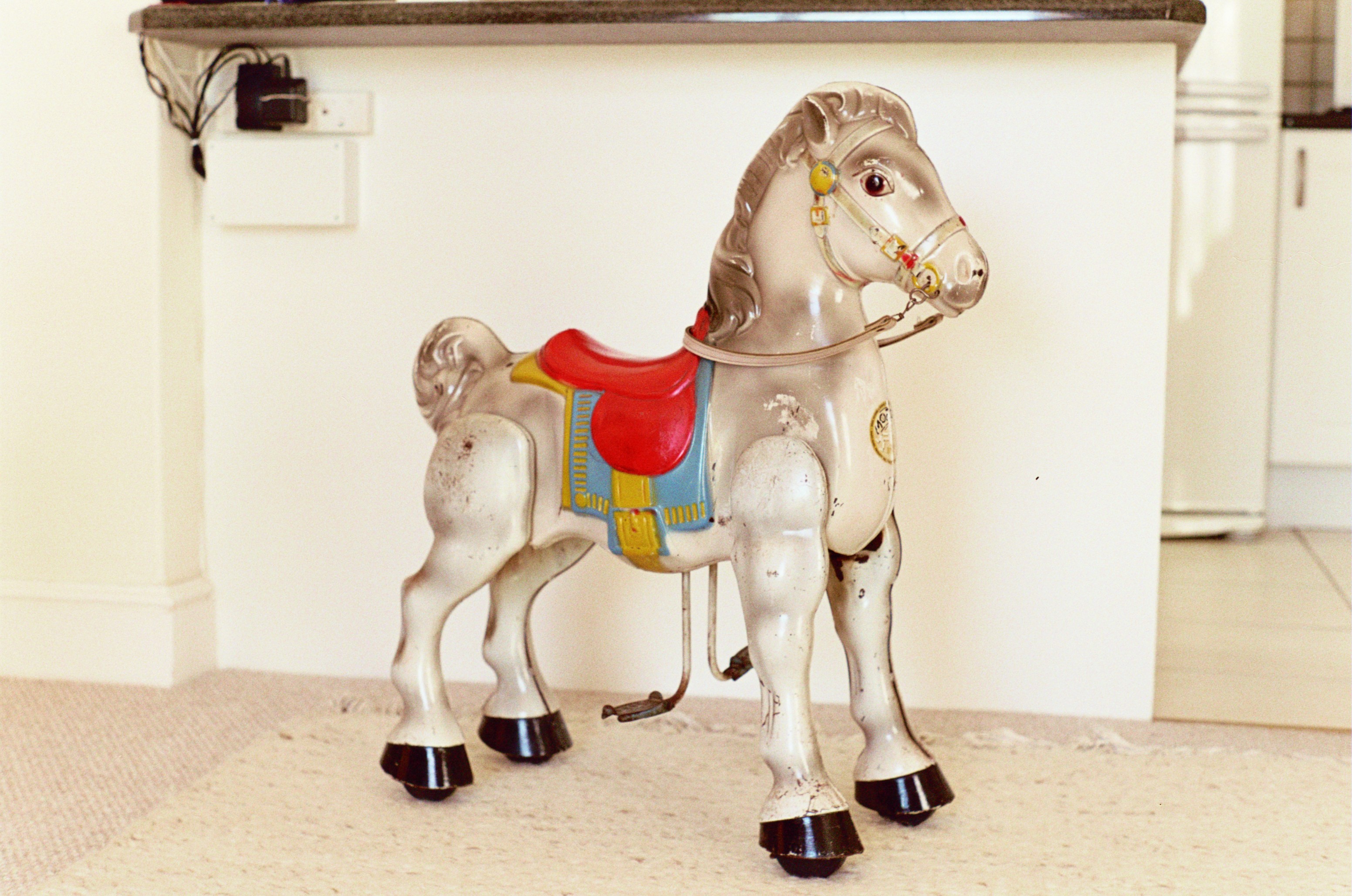 ITS HARD TO SEE IN THIS PICTURE BUT THE LEGS ARE NOT REMOVABLE FROM THE SUSPENSION AS THEY ARE ON NEWER UNITS.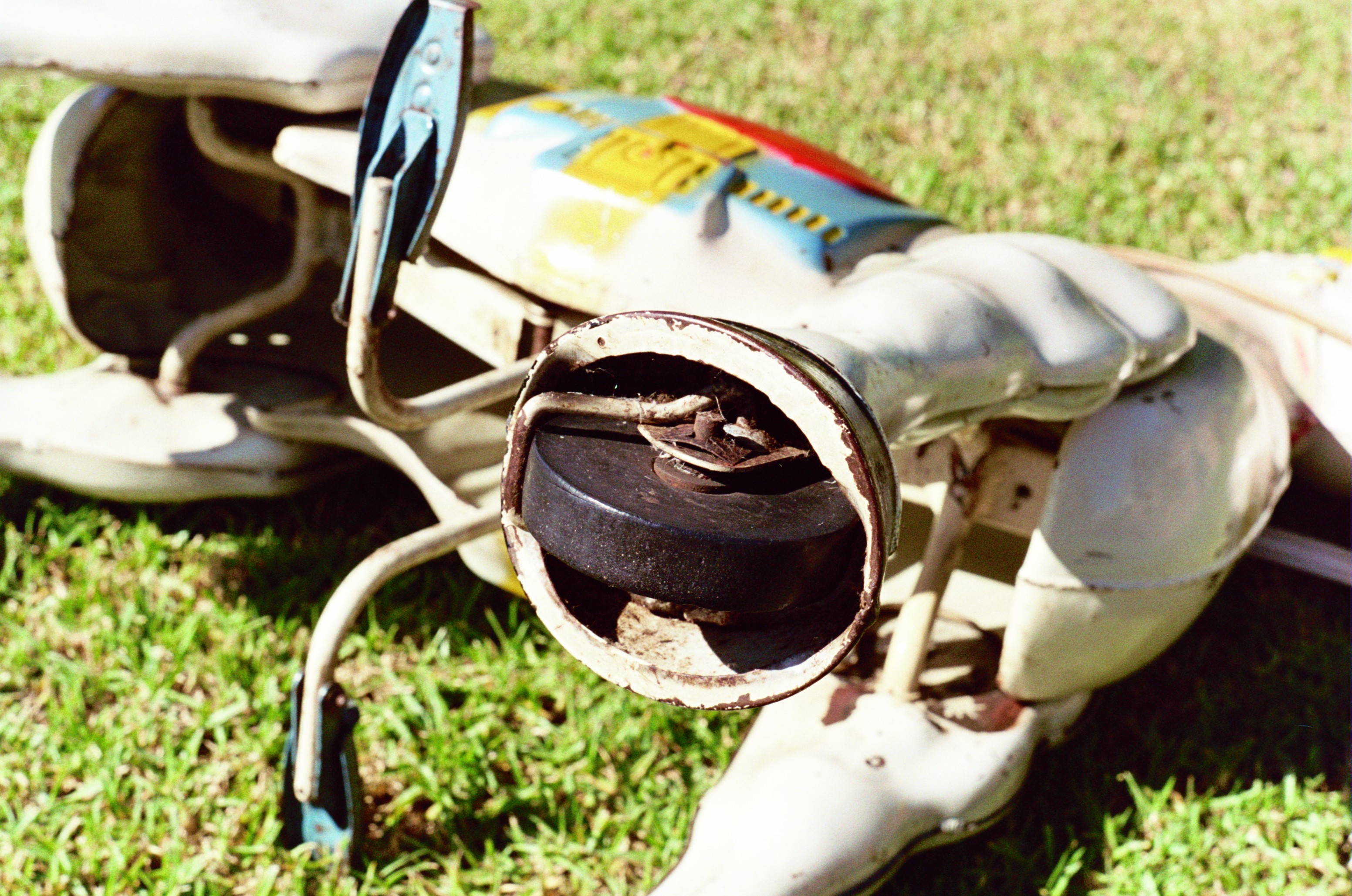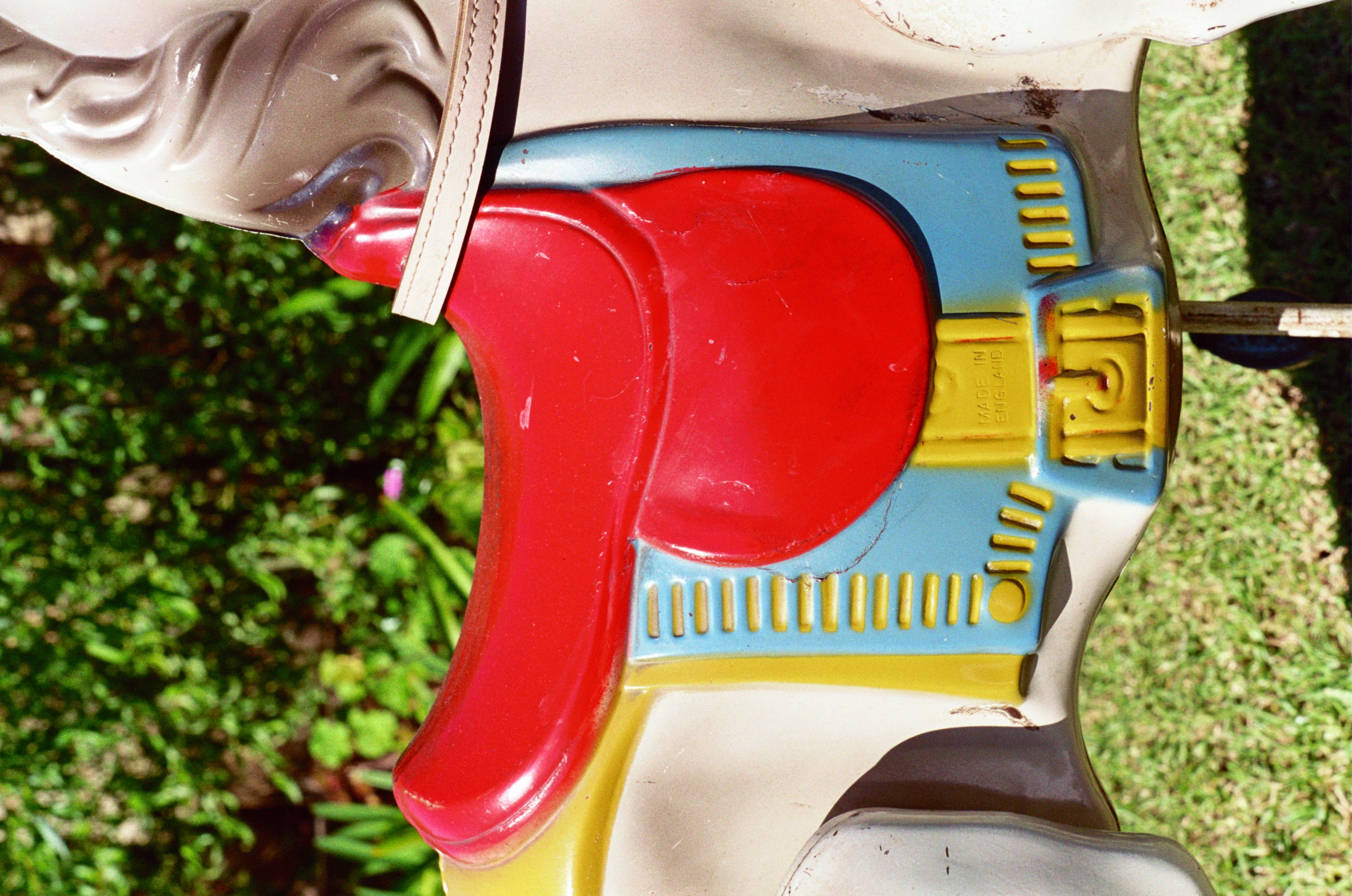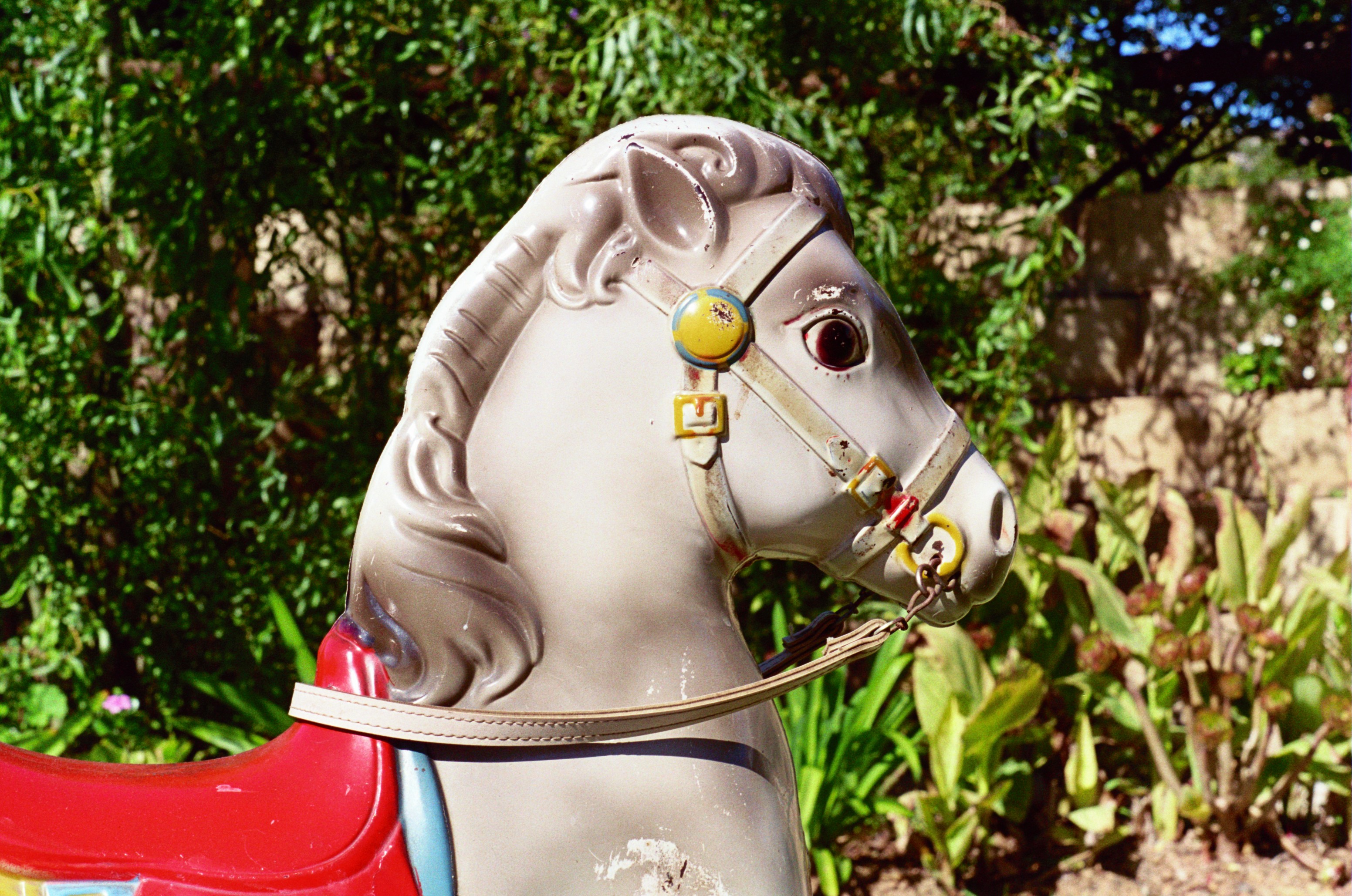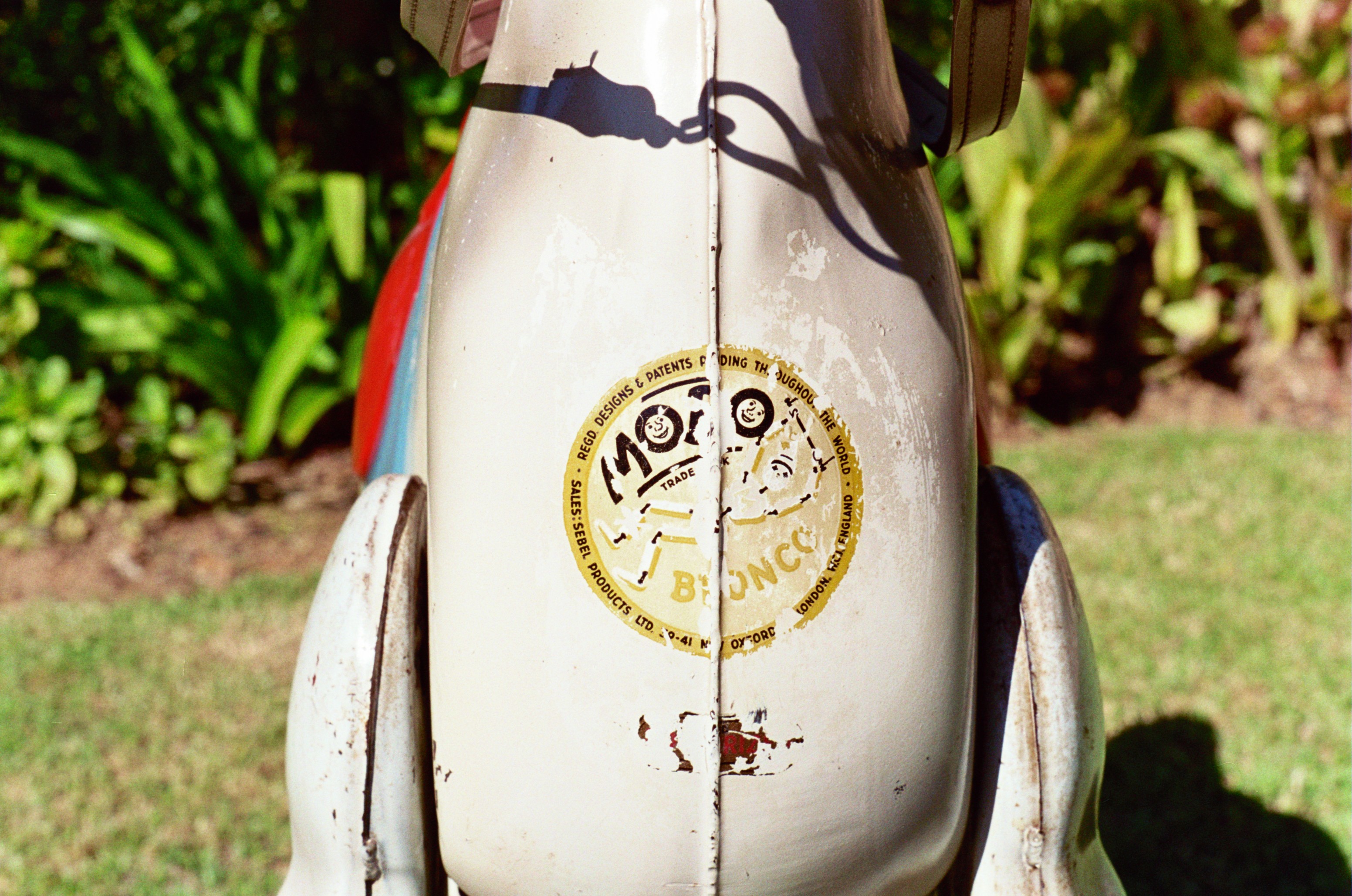 HERE, YOU CAN SEE THAT THE FOOTPEGS ARE BLUE RATHER THAN RED AND THEY FOLD UP AND OUT OF THE WAY.