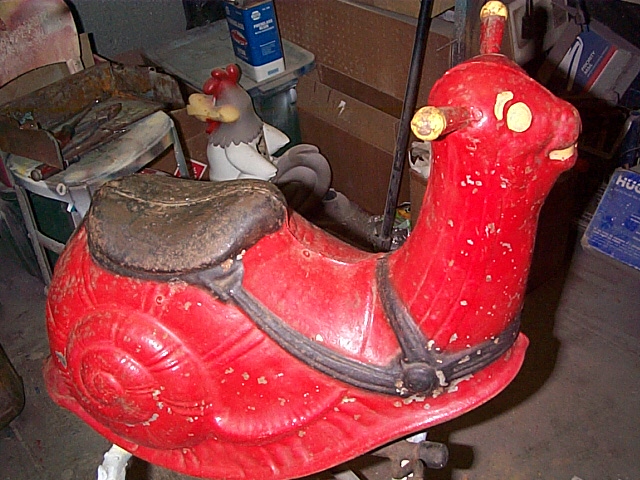 HERE IS THE SNAIL THAT I'M GOING TO RESTORE. THIS WAS PURCHASED ON EBAY FOR $250.00 BY THE CURRENT OWNER. I CAN'T REMEMBER ANY SNAILS THAT HAVE SOLD FOR A LESSER AMOUNT.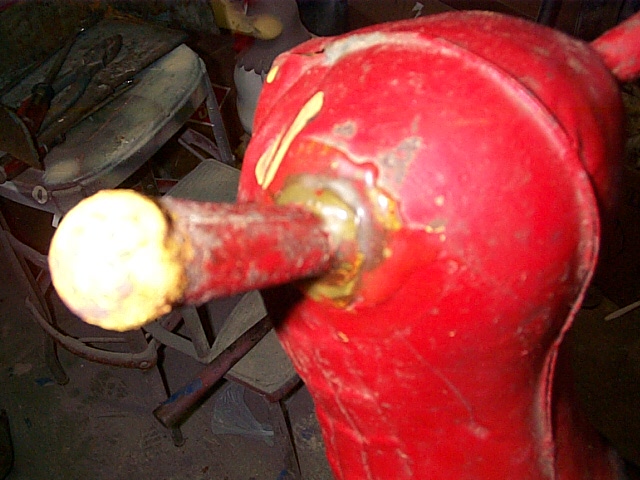 ONE OF THE COMMON PROBLEMS WITH SNAILS IS BROKEN ANTENNAE/HAND GRIPS. SOME PREVIOUS OWNER HAS EPOXIED THIS ONE IN PLACE. I'LL REMOVE IT AND BRAZE WELD IT BACK IN ITS ORIGINAL POSITION.
HERE IS ANOTHER SNAIL PROBLEM AREA, DUE TO IT'S LOW SITTING NATURE, THE SNAIL TENDS TO COLLECT MOISTURE WHICH THEN EVENTUALY CAUSES RUST OUT OF THE BOTTOM BEAD. THIS I WILL REMOVE AND REPLACE WITH NEW MATERIAL.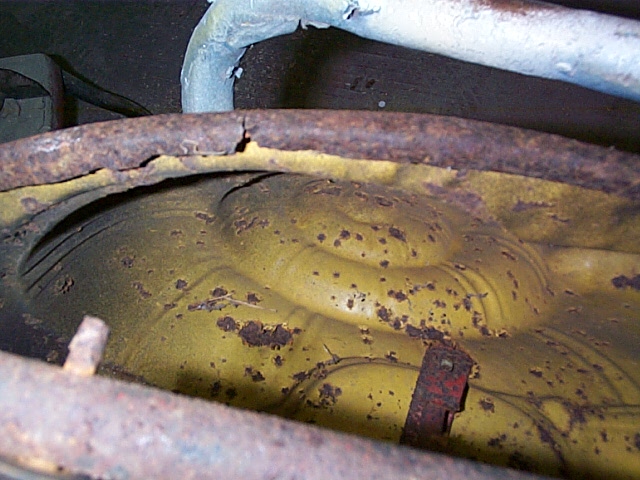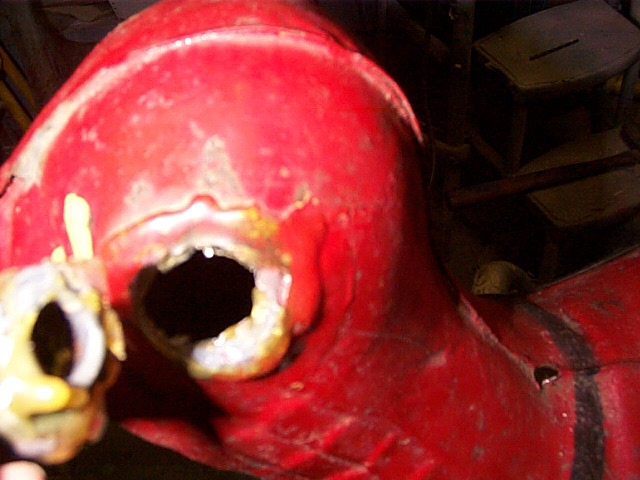 HERE I HAVE REMOVED THE BAD ANTENNAE. THERE WASN'T ANY METAL LOSS, SO REPLACEMENT SHOULD BE EASY.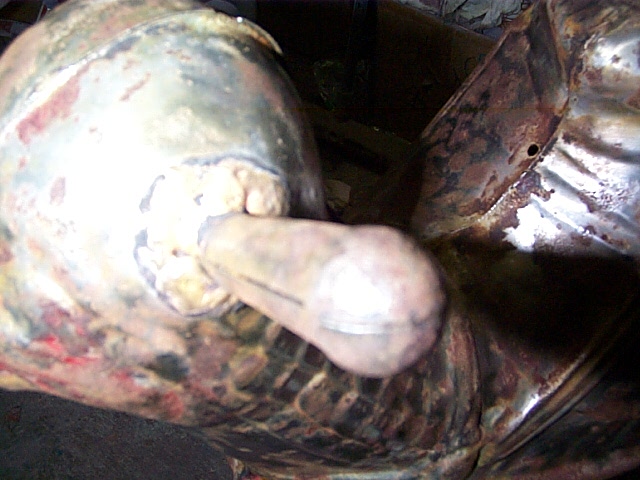 HERE IT IS AFTER THE REPLACEMENT. BY THIS STEP I HAD ALSO BEAD BLASTED TO REMOVE THE PAINT. I ALSO USED METAL PREP IN ORDER TO REMOVE ANY RUST.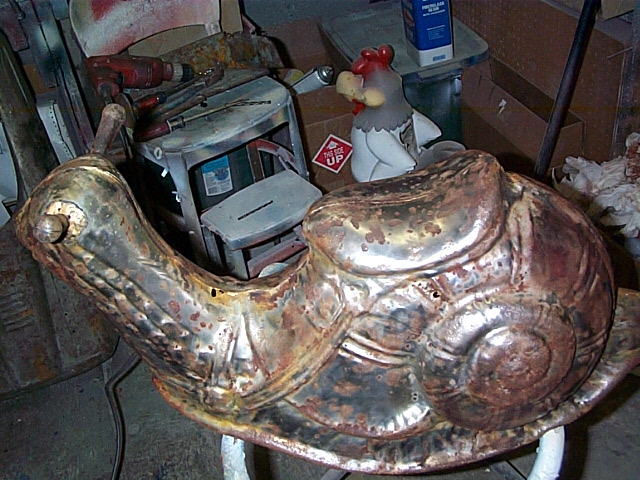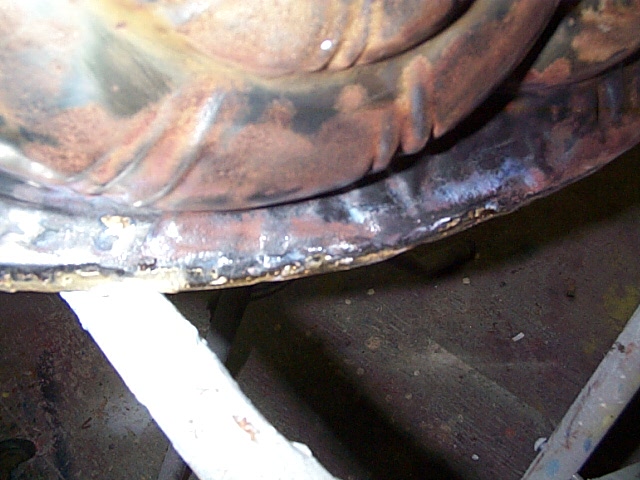 IT'S HARD TO SEE IN THE PICTURE BUT HERE IS THE PART OF THE BOTTOM OF THE SHELL THAT I REPLACED. I USED A DIE GRINDER TO REMOVE AN AREA 1" X 8" THEN CUT AND BENT A REPLACEMENT PIECE THAT WAS THEN BRAZE WELDED IN.
ONCE THOSE SPOTS WERE TAKEN CARE OF I DID SOME MINOR BODY REPAIRS AND THE PAINT PREP. GO TO PAGE 2 TO SEE THE RESULTS.