IN THE FUTURE I'LL GO INTO DETAIL AS TO WHAT WENT ON WITH THIS, FOR NOW I'M ONLY GOING TO POST PICTURES AND A QUICK NOTE. I'VE GOT TOO MANY PROJECTS GOING AT ONCE SO I BETTER CONCENTRATE ON ONE AT A TIME.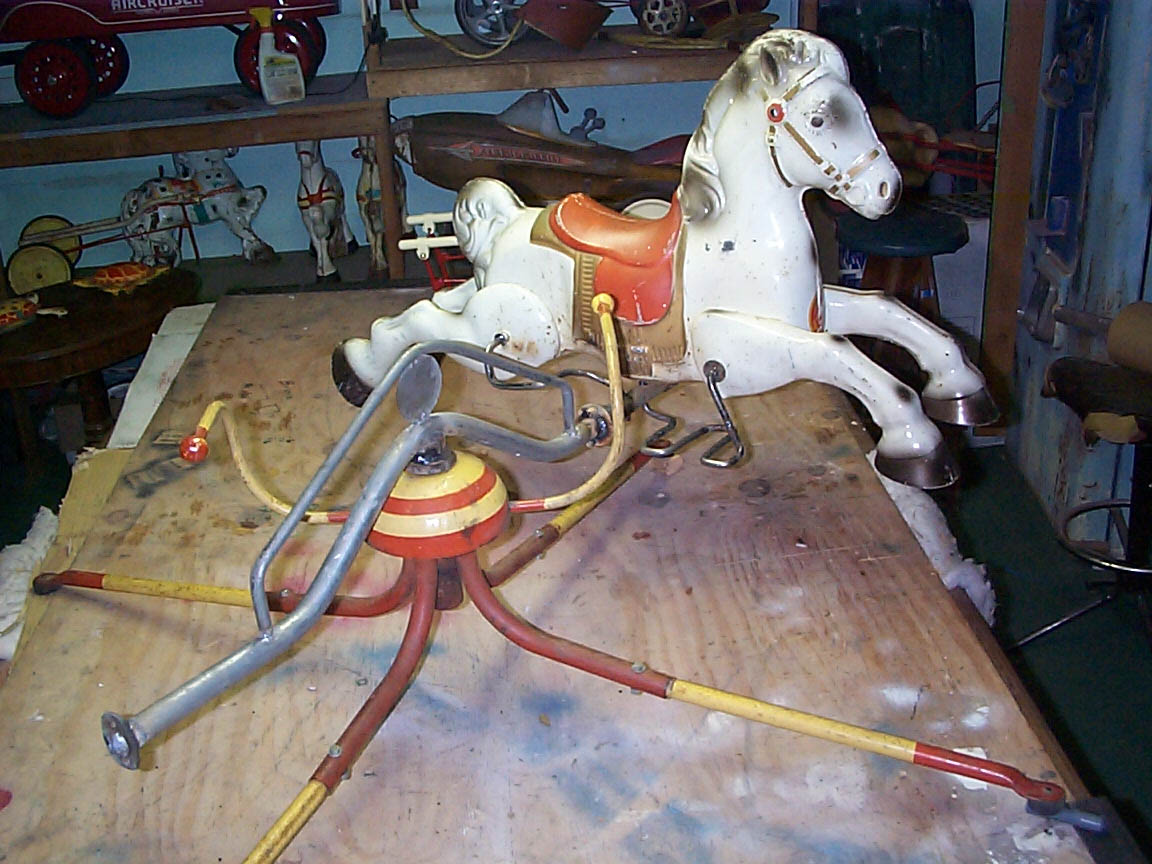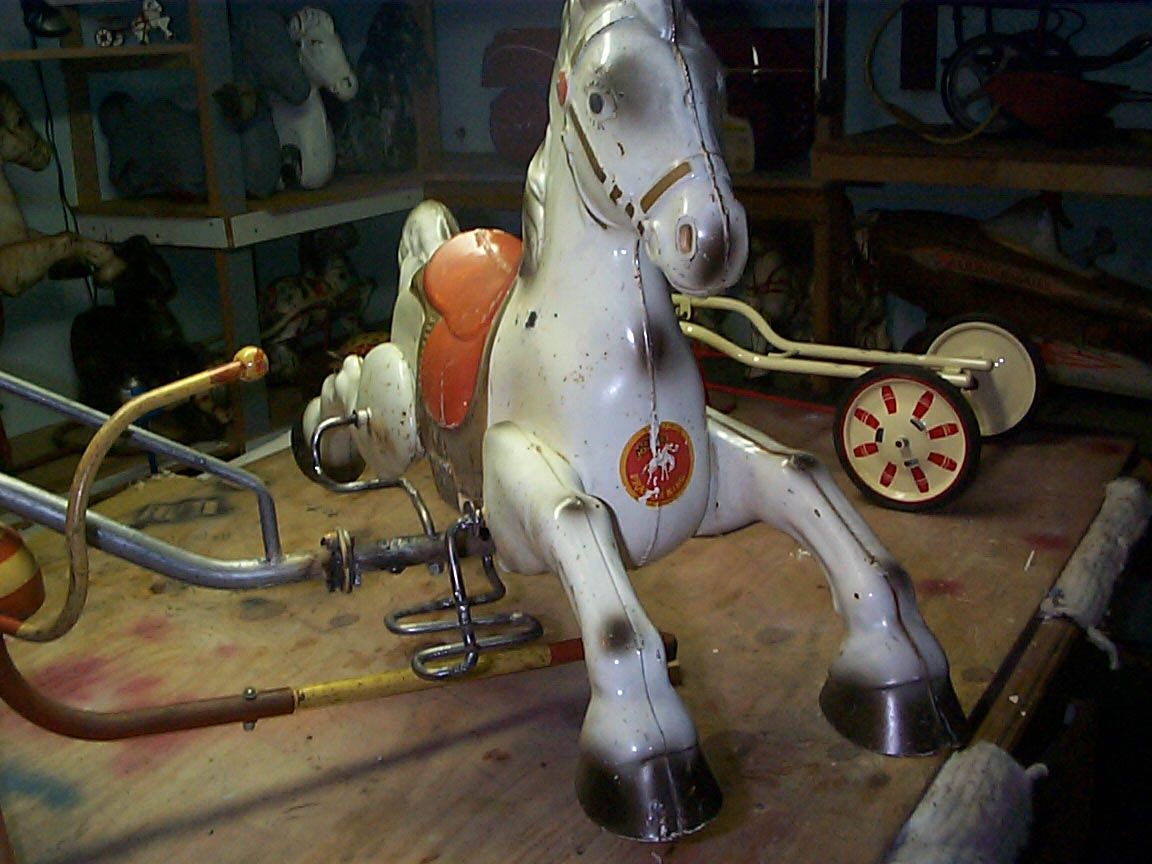 HERE IT IS WITH BOTH HORSES MOUNTED.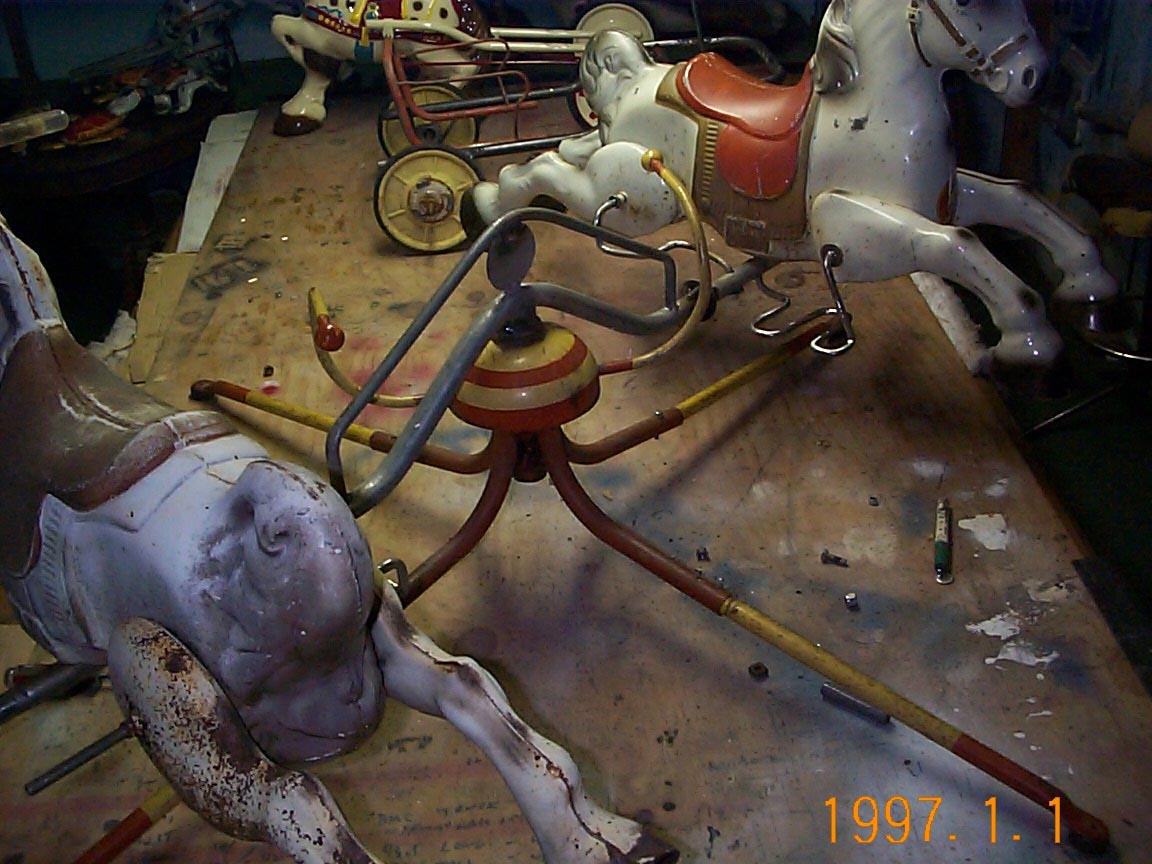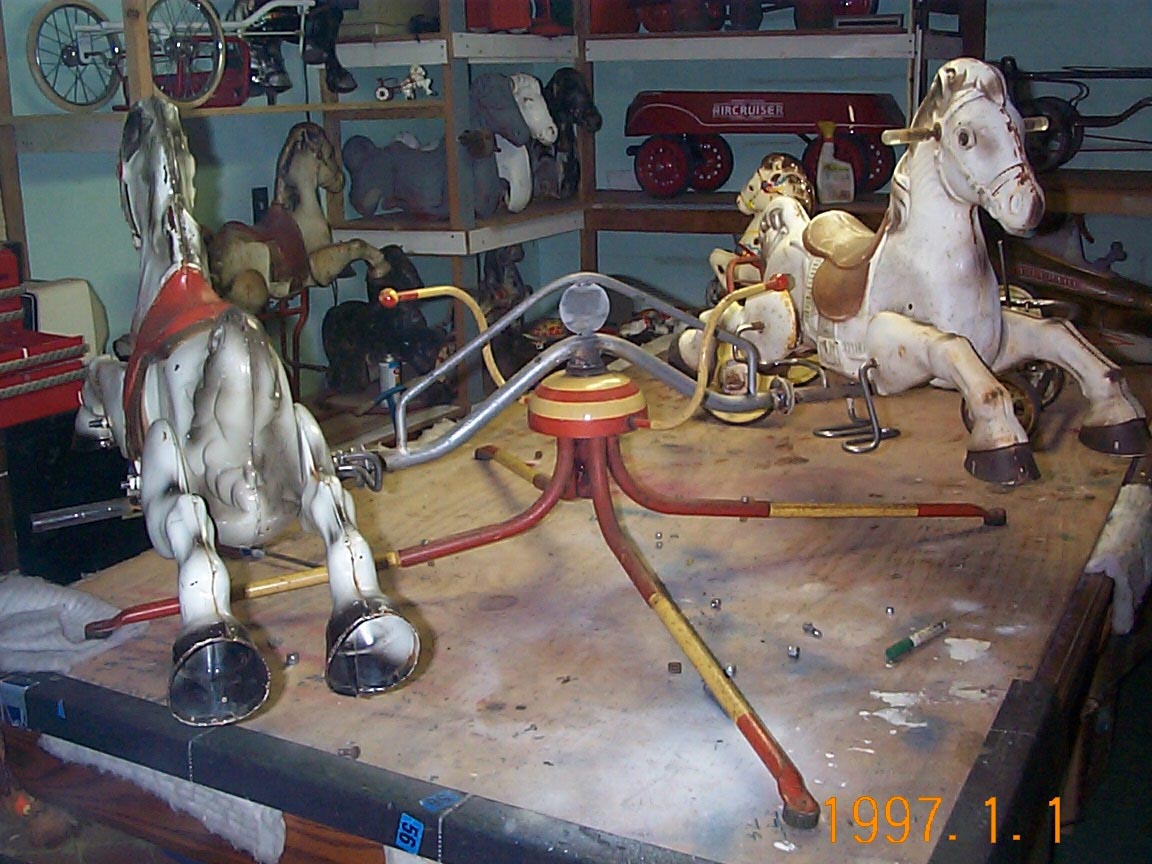 HERES WHAT THE BRONCO MOUNT LOOKS LIKE. ITS THREE PIECES AND REALLY DOES A GOOD JOB OF HOLDING IT TOGETHER. CONSISTS OF SEVERAL COMPLICATED BENDS.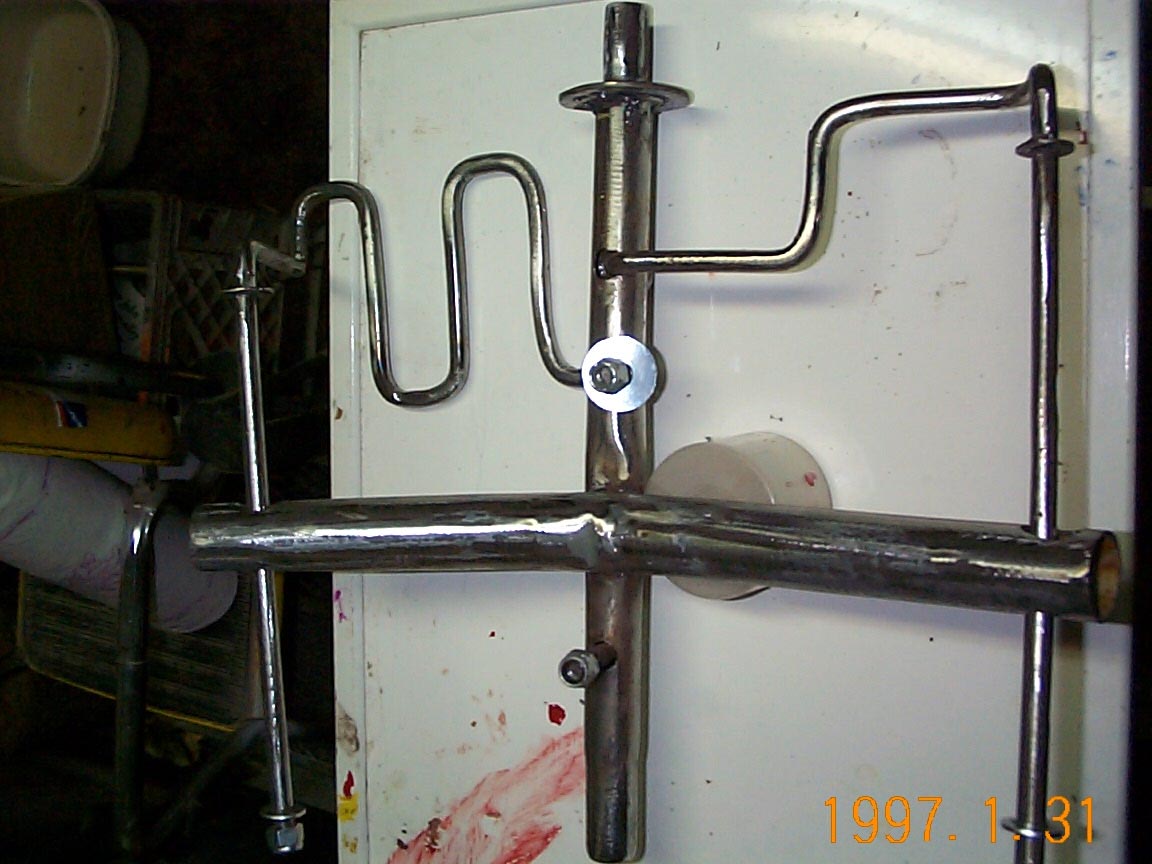 HERE WE HAVE ONE OF THE HORSES DOWN TO METAL AND SINCE IT REQUIRED NO BODY WORK WE'RE GOING TO GO AHEAD AND PRIME IT THEN PAINT IT.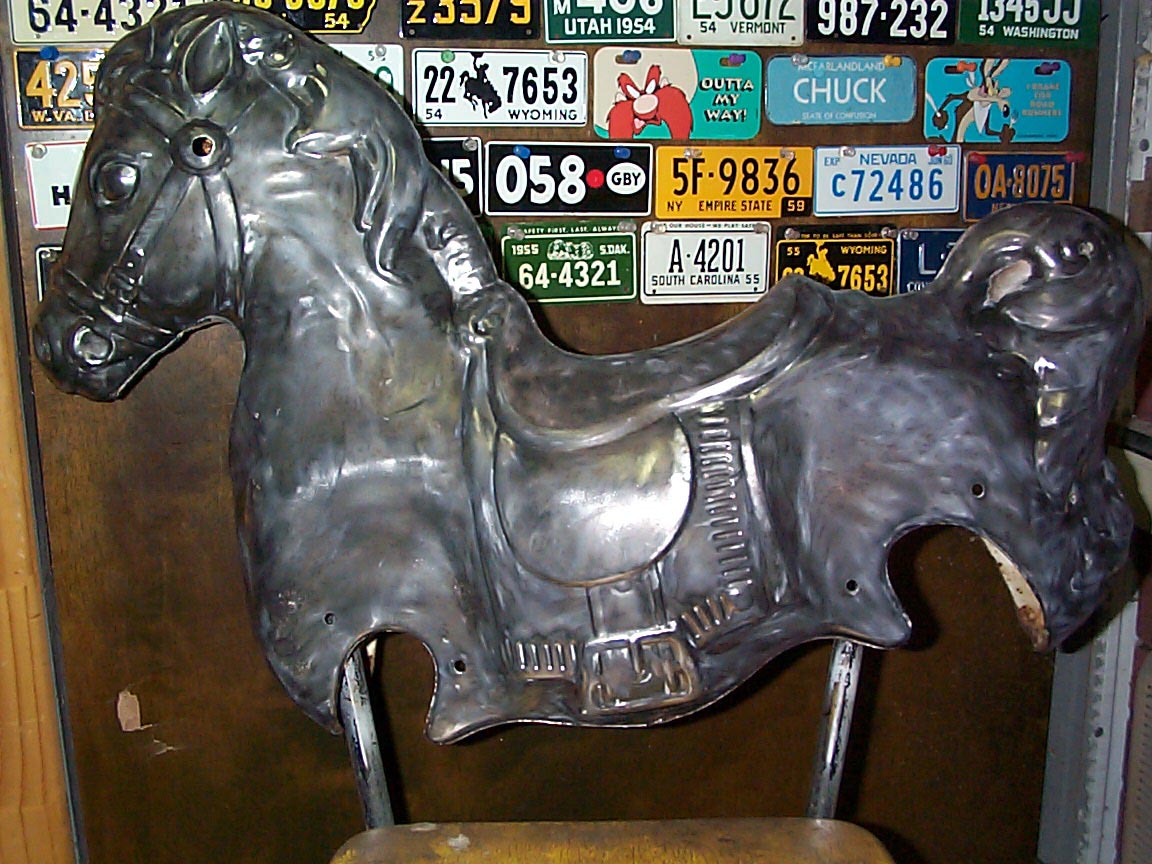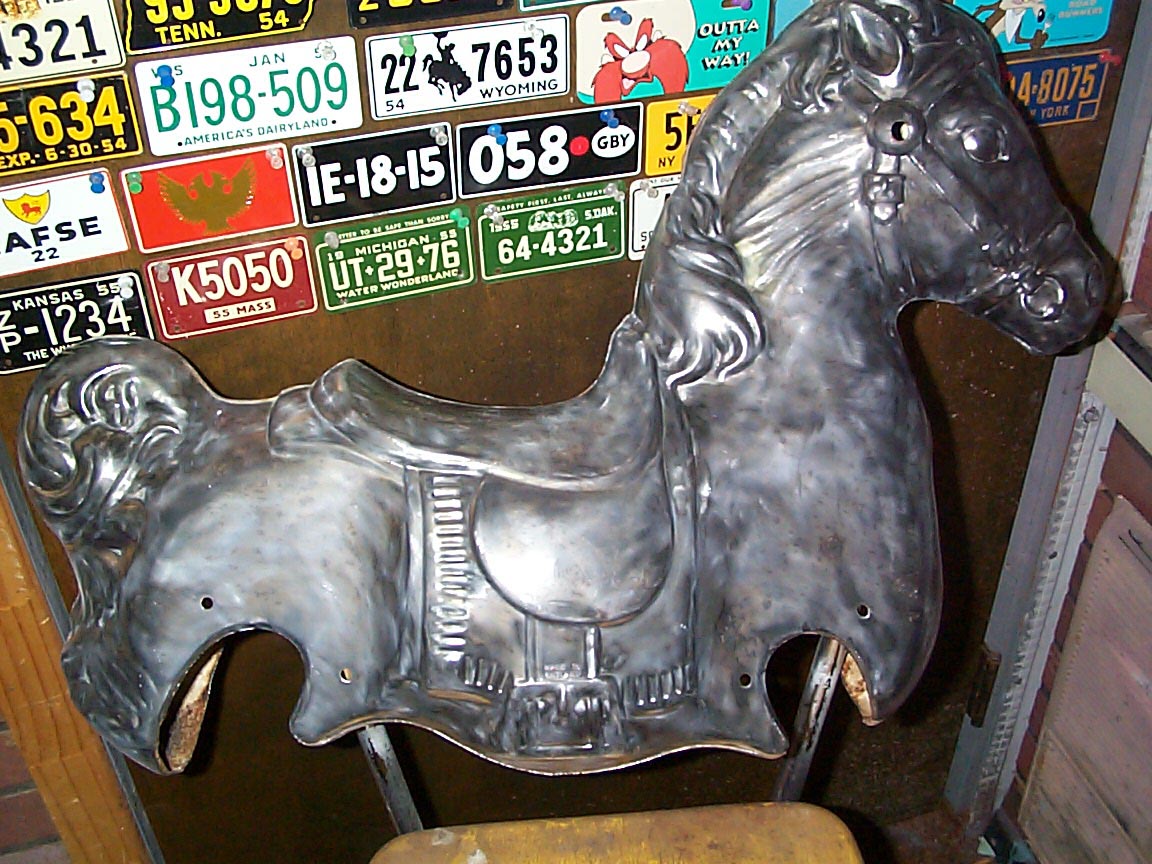 BASE COAT ON AND THE MANE, TAIL AND EYE IN BROWN. THIS BROWN IS UNUSUAL AS IT CONTAINS A LIGHT METALLIC.
IT WAS A BIT DIFFICULT TO MATCH BUT IT IS POSSIBLE.