THE HARNESS AND THE HEAD
TODAY IS HARNESS DAY. ON THIS I USED LOW ADHESIVE MASKING TAPE, NOTHING WORSE THAN HAVING TAPE STICK TO THE PRIOR DAYS PAINT.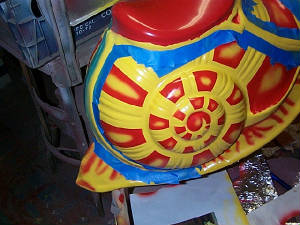 HERE IS THE FINISHED HARNESS, I ALSO STARTED ON THE LOWER SLASHES.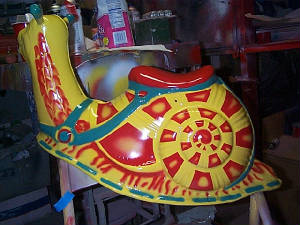 THE FACE WAS NEXT, I TURNED THE SNAIL SIDEWAYS FOR THIS STEP. NOT REALLY. I CUT TEMPLATES FOR THE WHITES OF THE EYES AND ALSO THE PUPILS, EVERYTHING ELSE WAS DONE FREEHAND. THIS TIME I USED A SINGLE STAGE AIRBRUSH SO I COULD GET A FINER LINE THAN THE PASSCH 2 STAGE. I RE-DID IT A COUPLE OF TIMES UNTIL I WAS SATISFIED WITH THE END PRODUCT.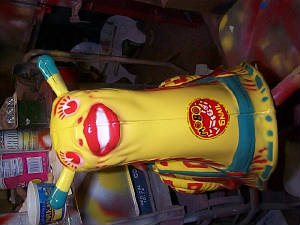 DON'T FORGET THE DECAL.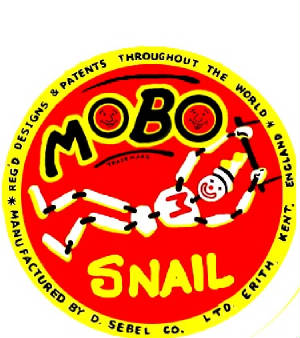 AFTER INSTALLING THE DECAL I FINISHED THE LOWER SLASHES, WHICH ARE NOW DOT SLASHES, AND LOOKED IT OVER TO FINISH ANYTHING I MIGHT HAVE MISSED.