BEING AS THERE ARE SEVERAL OTHER PAGES ON THIS SITE THAT DEAL WITH PAINT PREPERATION AND BODYWORK I'LL START HERE WITH THE BRONCO READY TO PAINT.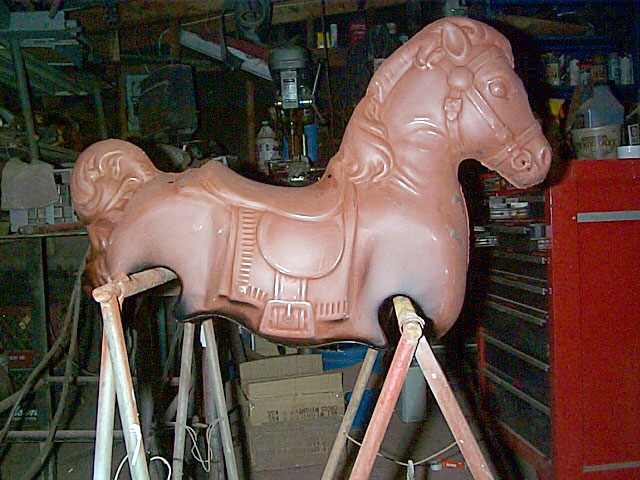 PAINT THE UNDERSIDE FIRST.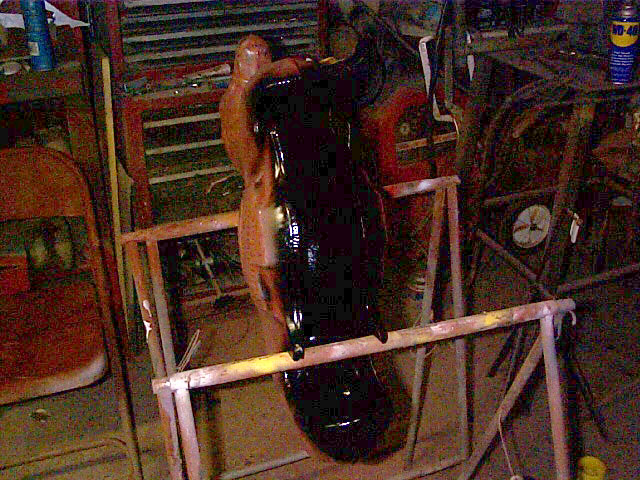 HERE I USED A WHITE BASE COAT FOR THE SADDLE AND BRIDLE, THIS WILL MAKE THE COLORS BRIGHTER.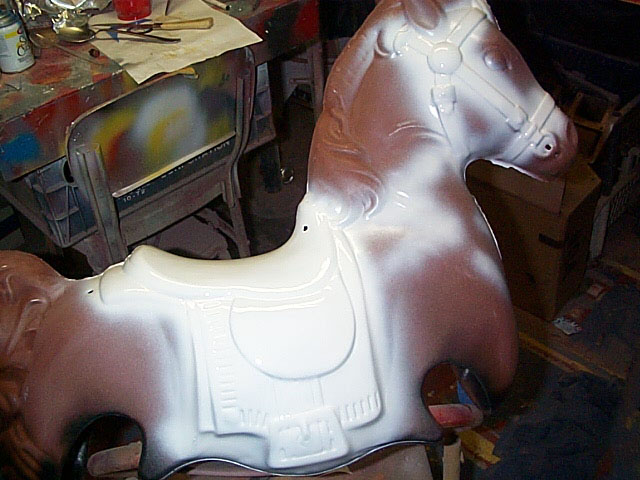 NEXT, SPRAY THE BRIDLE AND SADDLE BLANKET GOLD. LET THE GOLD SET UP FOR AN HOUR OR TWO AND SPRAY A COUPLE OF COATS OF CLEAR OVER THE GOLD.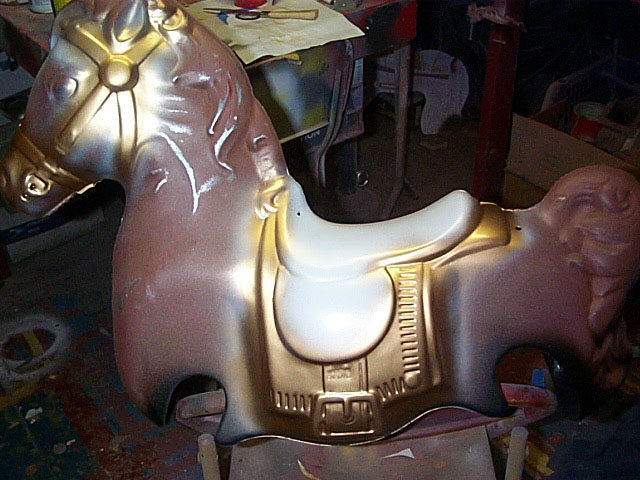 NEXT, MASK THE GOLD SADDLE BLANKET AND THE BRIDLE. SPRAY THE SADDLE RED.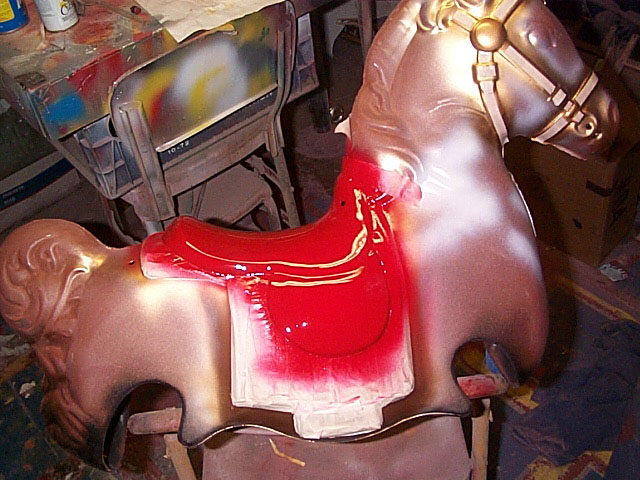 SET IT ASIDE NOW AND LET THE PAINT CURE OVER NIGHT.