WHEN THE PRIMER IS DRY AND ALL LOOKS GOOD, SPRAY THE UNDERSIDE FIRST, WITH THE YELLOW.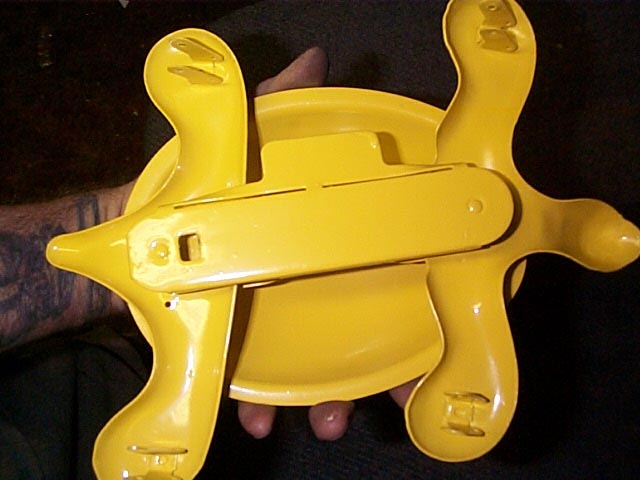 AFTER APPLYING 3 FULL COATS TO THE UNDERSIDE, DO LIKEWISE TO THE TOPSIDE.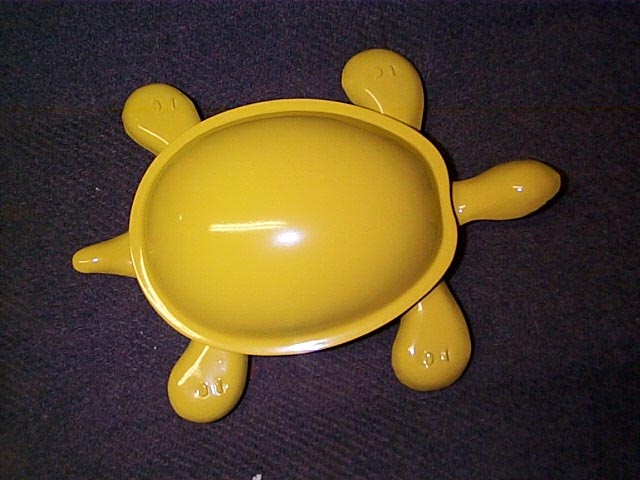 WHEN THE PAINT IS COMPLETELY DRY INSTALL THE NEW DECAL ACCORDING TO INSTRUCTIONS.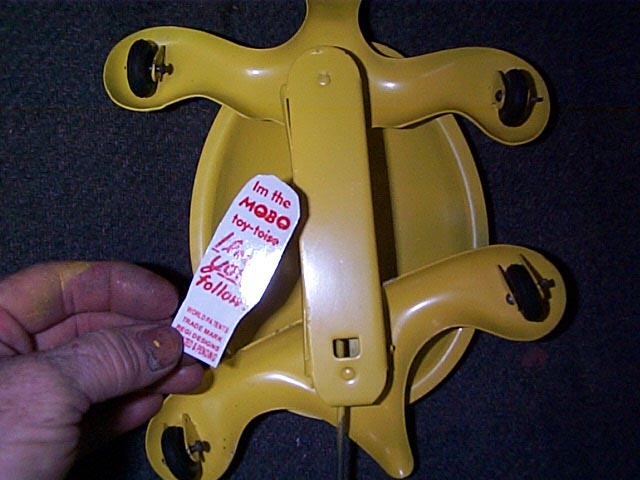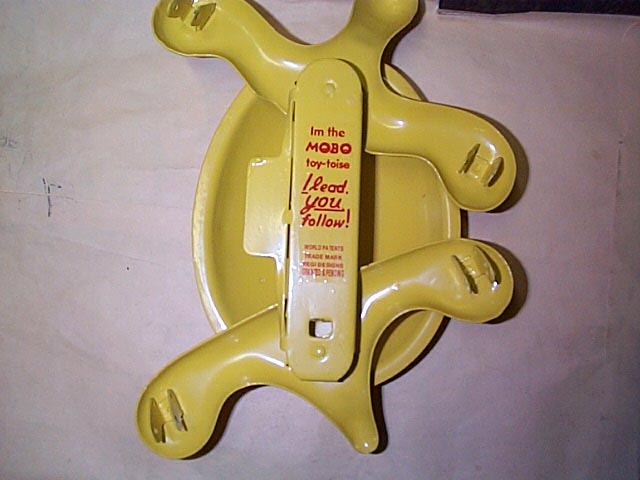 NOW COMES THE HARD PART. YOU MUST MAKE A TEMPLATE TO PAINT THE SHELL. SINCE THE SHELL IS CURVED, THE TEMPLATE MUST ALSO BE CURVED. I MADE MINE OUT OF ALUMINUM FOIL AND IT WORKED FAIRLY WELL AS YOU CAN SEE BY THE PICTURES. I WILL POST THE PATTERN FOR THIS SOON. USE A PIECE OF FOIL AND FOLD IT IN HALF SO YOU HAVE A 2 PLY SHEET. CUT THE AREAS TO BE REMOVED WITH A SHARP EXACTO KNIFE VERY CAREFULLY WHILE THE SHEET IS FLAT. I'LL GIVE FURTHER INSTRUCTIONS WITH THE PATTERN.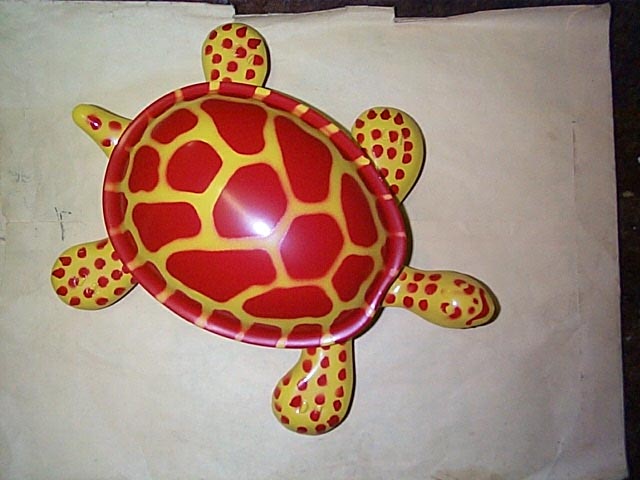 ATTACH YOUR CABLE AND OTHER ASSOCIATED PARTS IN THE REVERSE ORDER OF DISSASSEMBLY. APPLY 3 FULL COATS OF CLEAR TO THE BOTTOM FIRST THEN REPEAT ON THE TOP.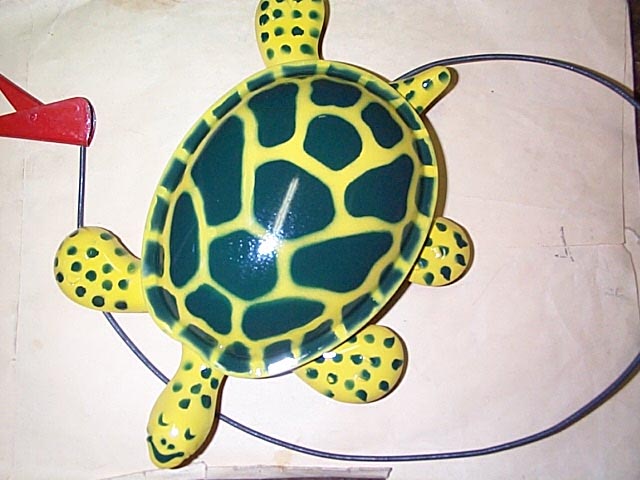 INSTALL THE BRAKES AND WHEELS AND YOUR ALL DONE.