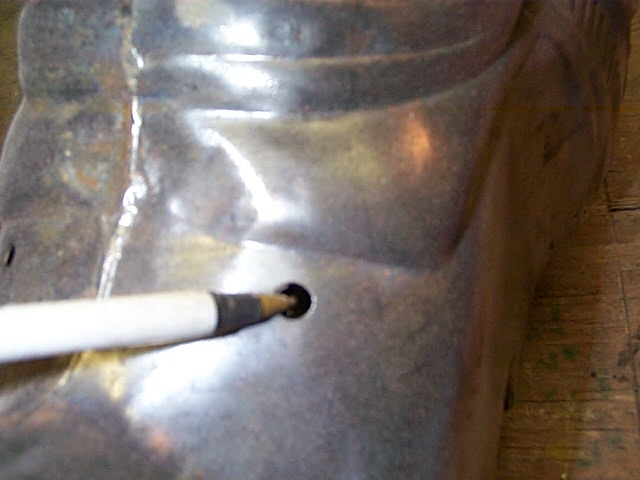 THIS IS A NOT SO COMMON REPAIR. THE RIVET THAT MOUNTS THE UNDER BODY PARTS HAS PULLED THROUGH THE METAL LEAVING AN OVERSIZE HOLE.. TO REPAIR THIS I TOOK A #10 FLAT WASHER AND BRAZE WELDED IT OVER THE HOLE.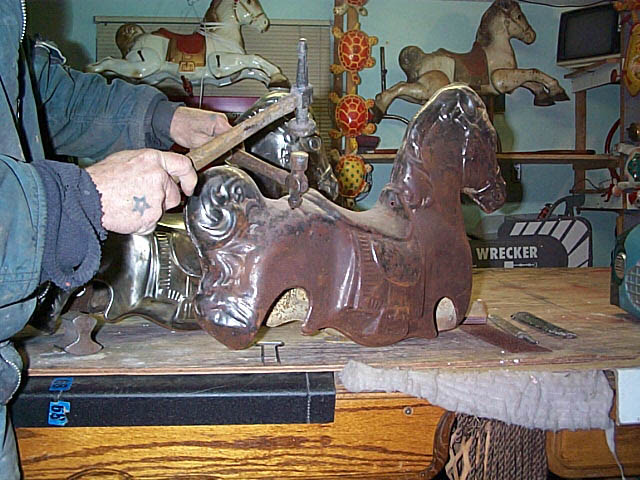 FIRST STEP WAS TO TAKE THE ROUND END OF THE BALLPEEN HAMMER AND PLACE IT ON THE HOLE. STRIKE THE FLAT END OF THE BALLPEEN WITH ANOTHER HAMMER WITH MODERATE FORCE IN ORDER TO DIMPLE THE AREA SO THAT THE #10 WASHER IS RECESSED WHEN PLACED OVER THE HOLE.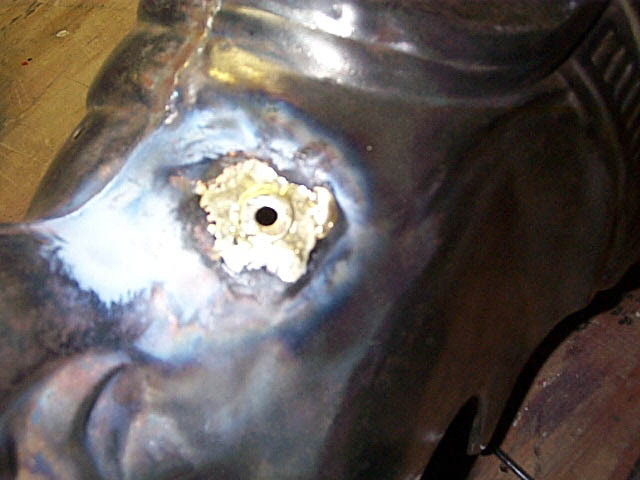 HEAT THE WASHER AND THE AREA OF REPAIR EVENLY USING AN OXY-ACETELYNE TORCH AND MELT THE BRAZING ROD INTO THE REPAIR.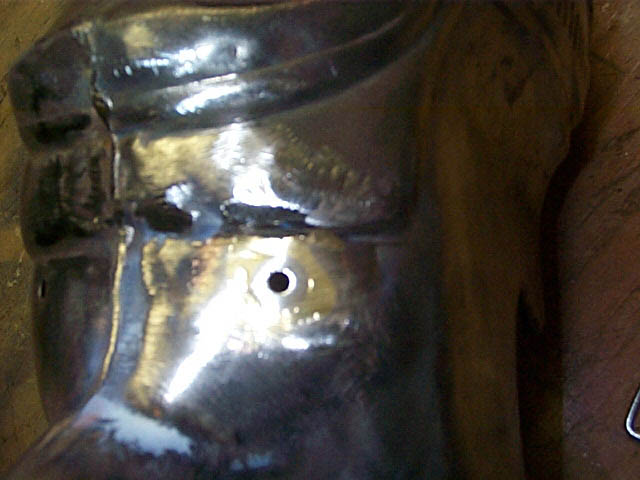 AFTER COOLING, TAKE THE BALLPEEN HAMMER AND FROM THE INSIDE OF THE BODY TAP THE REPAIR OUTWARDS USING THE DOLLY ON THE OUTSIDE OF THE BODY UNTIL THE OUTSIDE REPAIR IS FLUSH WITH THE SURROUNDING METAL.
USE THE ANGLE GRIDER TO SMOOTH OUT THE REPAIR.. MOVE ON TO THE NEXT DENT.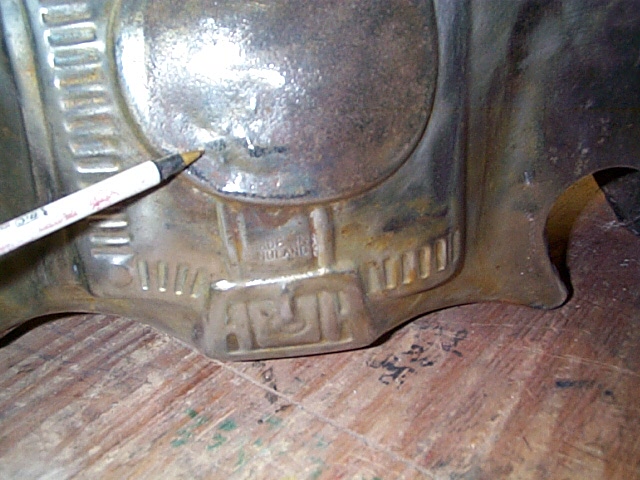 GO TO PAGE THREE FOR THIS COMMON SADDLE DENT REPAIR.