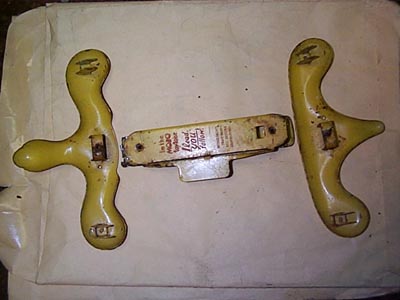 NO NEED TO DISSASSEMBLE THE TOYTOISE THIS FAR, AND UNLESS YOU HAVE THE NECCESSARY TOOLS FOR REASSEMBLY YOU WOULD BE SMART NOT TO.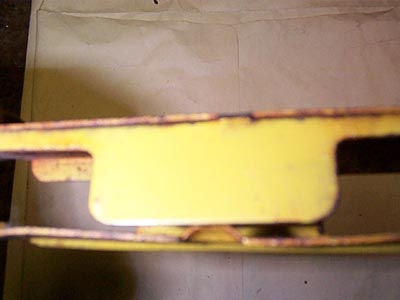 THIS IMAGE IS THE COVER TO THE CABLE AND SPRING COMPARTMENT. VERY CAREFULLY BEND IT INTO THE OPEN POSITION. DON'T BREAK IT OFF.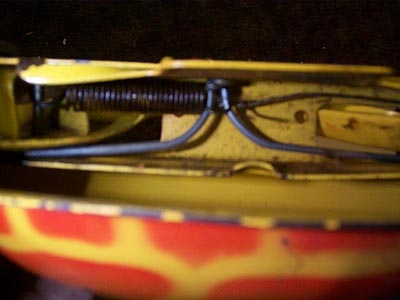 HERE IT IS OPEN, NOTE HOW THE SPRING AND CABLE END ARE ATTACHED TO THE TIE ROD.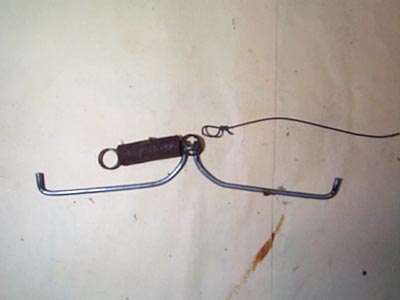 HERE ARE THE PARTS THAT ARE IN HERE. UNLESS ONE OF THESE PARTS IS MISSING OR BROKEN I WOULD LEAVE IT ALL IOGETHER. IF SOMETHING IS MISSING OR BROKEN. GET OUT THE NEEDLE NOSE PLIERS AND REMOVE THE PART.

GO TO PAGE 2 FOR MORE>>>>>>>>>>>>>>>>>>>>>>>>>>>>>>>>>>>>