HERES A QUICK LESSON ON PAINTING A PONY. IM GOING TO START AT THE POINT WHERE ALL BODY WORK AND PREP HAS BEEN COMPLETED AND THE BASE COAT IS DRY. THE NEXT AREA TO BE PAINTED WILL BE THE REDS, YOU CAN MASK THE SURROUNDING AREAS OR DO WHAT I DO AND CUT YOURSELF SOME TEMPLATES FROM THE FRISKET. FRISKET IS SELF ADHEREING BUT IF YOU ARE USEING SOME OTHER MATERIAL, CUT THE TEMPLATES A BIT LARGER THAN NECCESSARY AND BORDER WITH MASKING TAPE. SEE PICS. WHEN YOU HAVE THE AREAS READY, USE YOUR AIRBRUSH AND CAREFULLY APPLY THE RED PAINT. IMPORTANT TO BE SURE THAT ALL OF THE MASKING MAKES A GOOD SEAL, RED OVERSPRAY ON WHITE IS HARD TO COVER SO BE CAREFUL.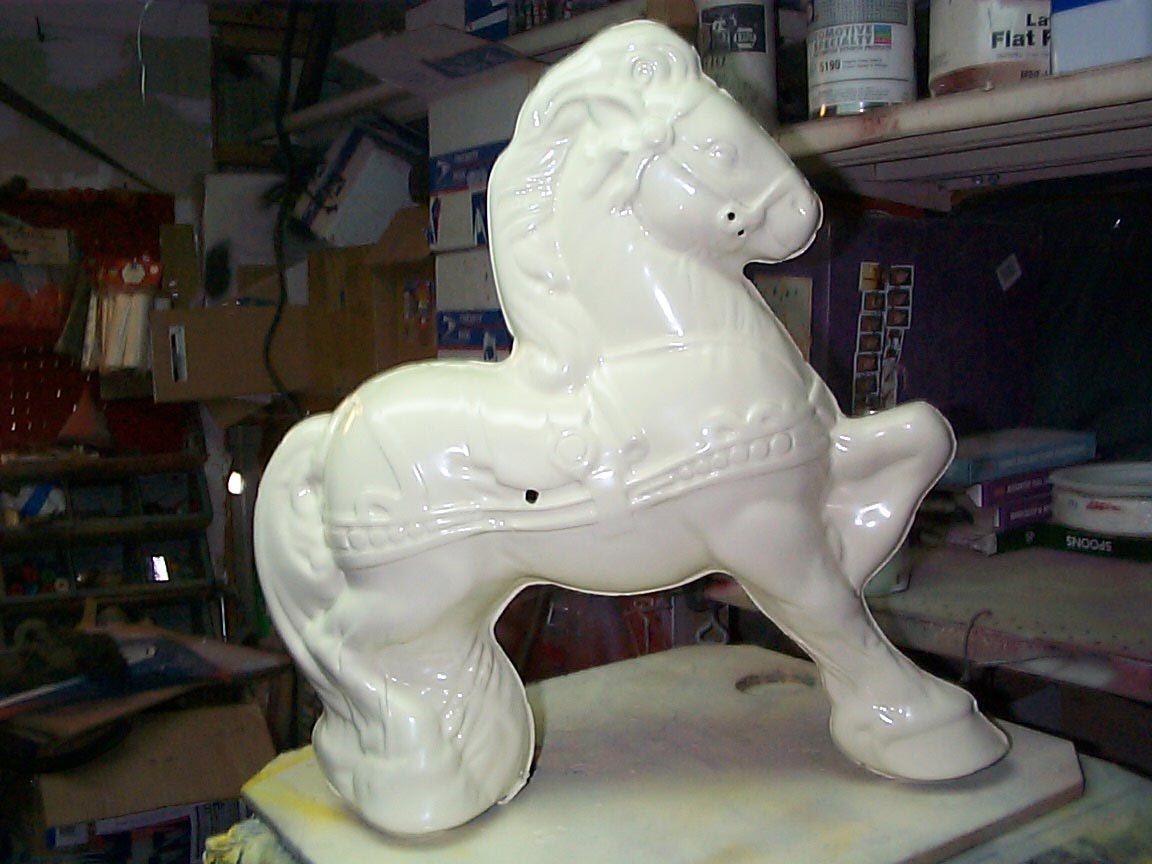 PATIENCE IS THE KEY TO A SUCCESSFUL JOB. TAKE YOUR TIME.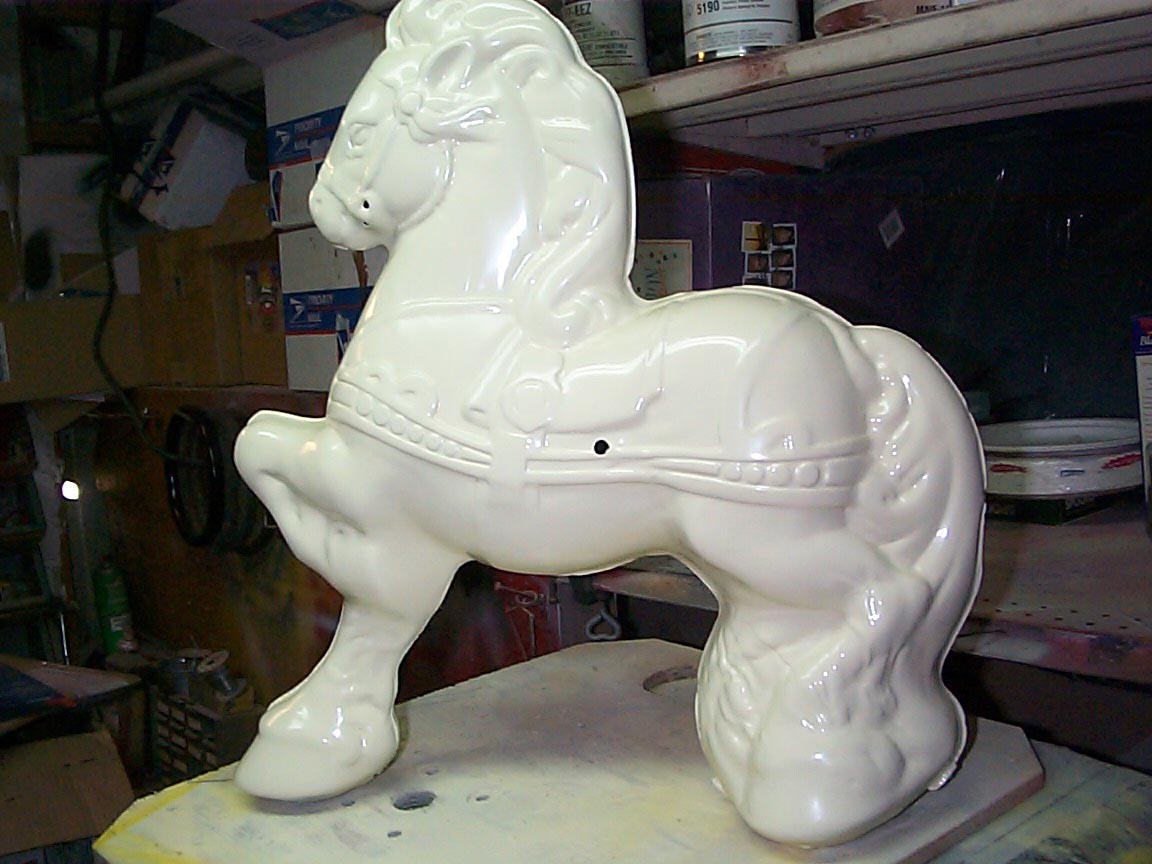 USE THE TEMPLATES AND DO THE LARGEST AREAS FIRST.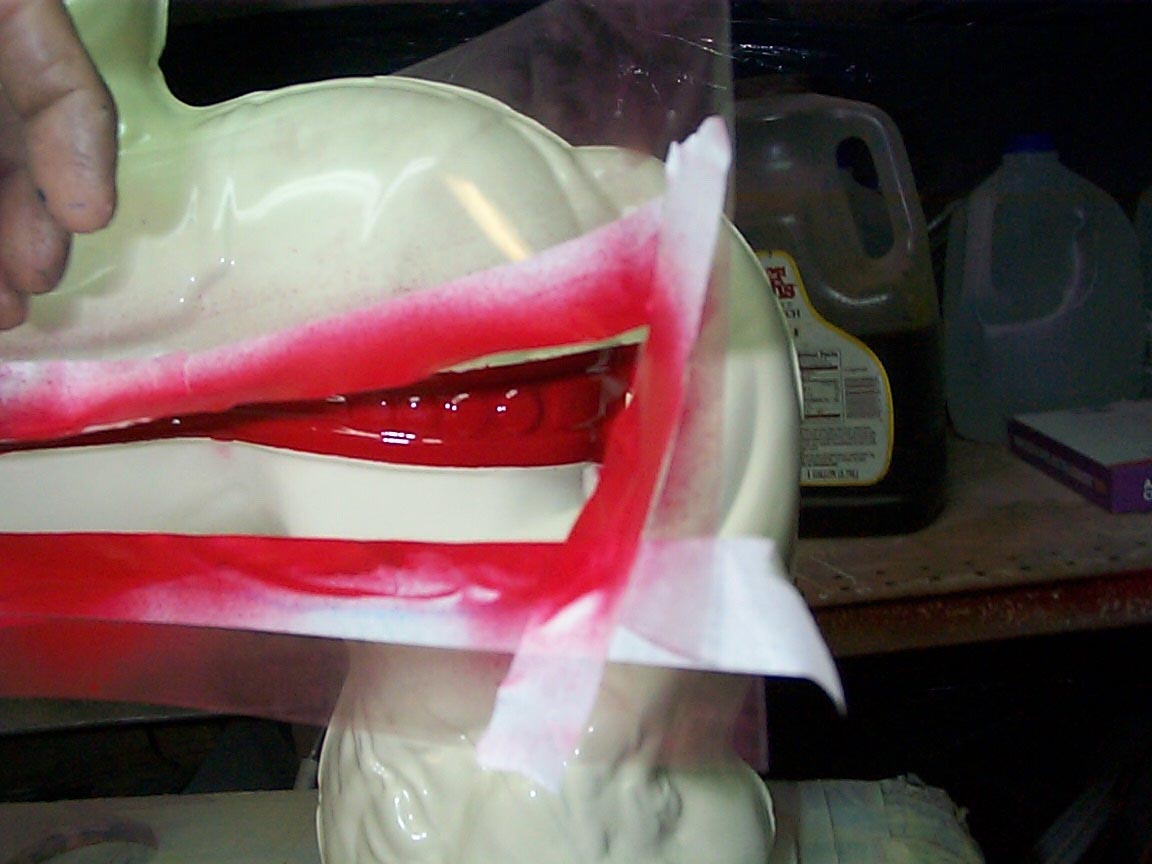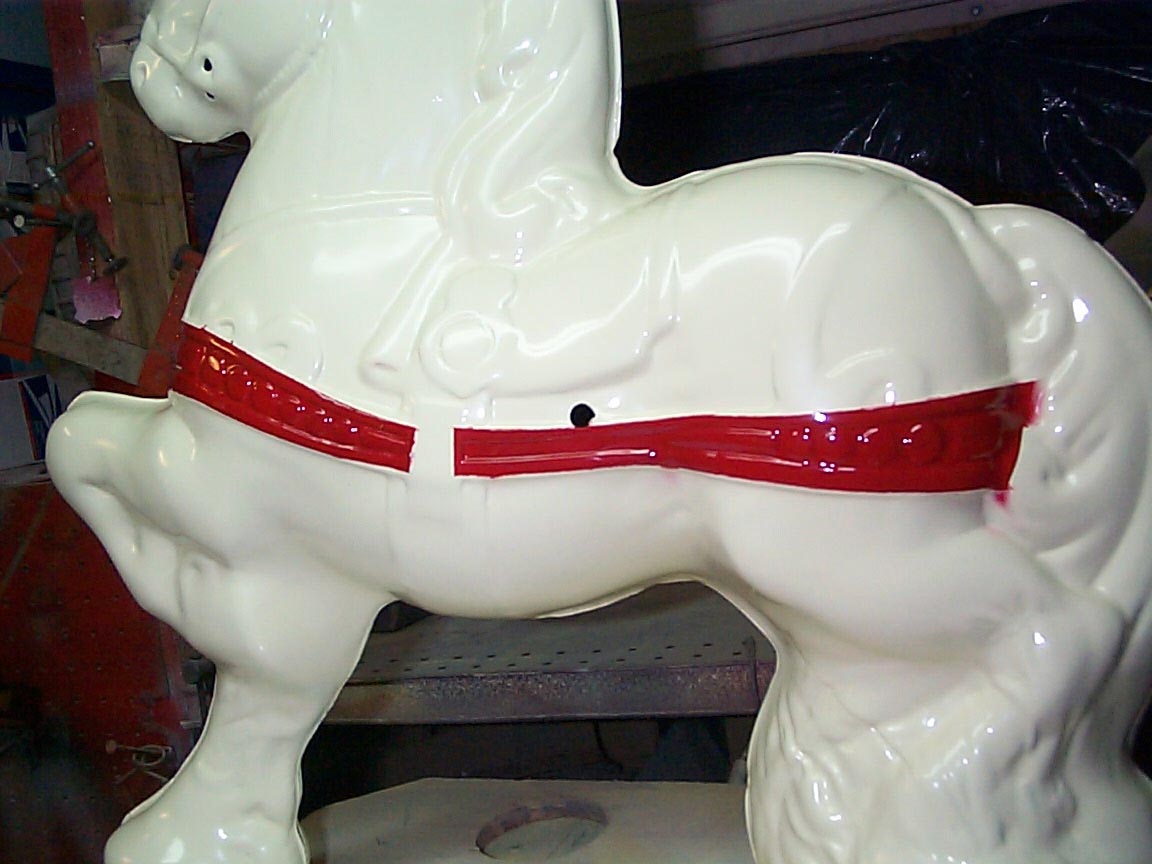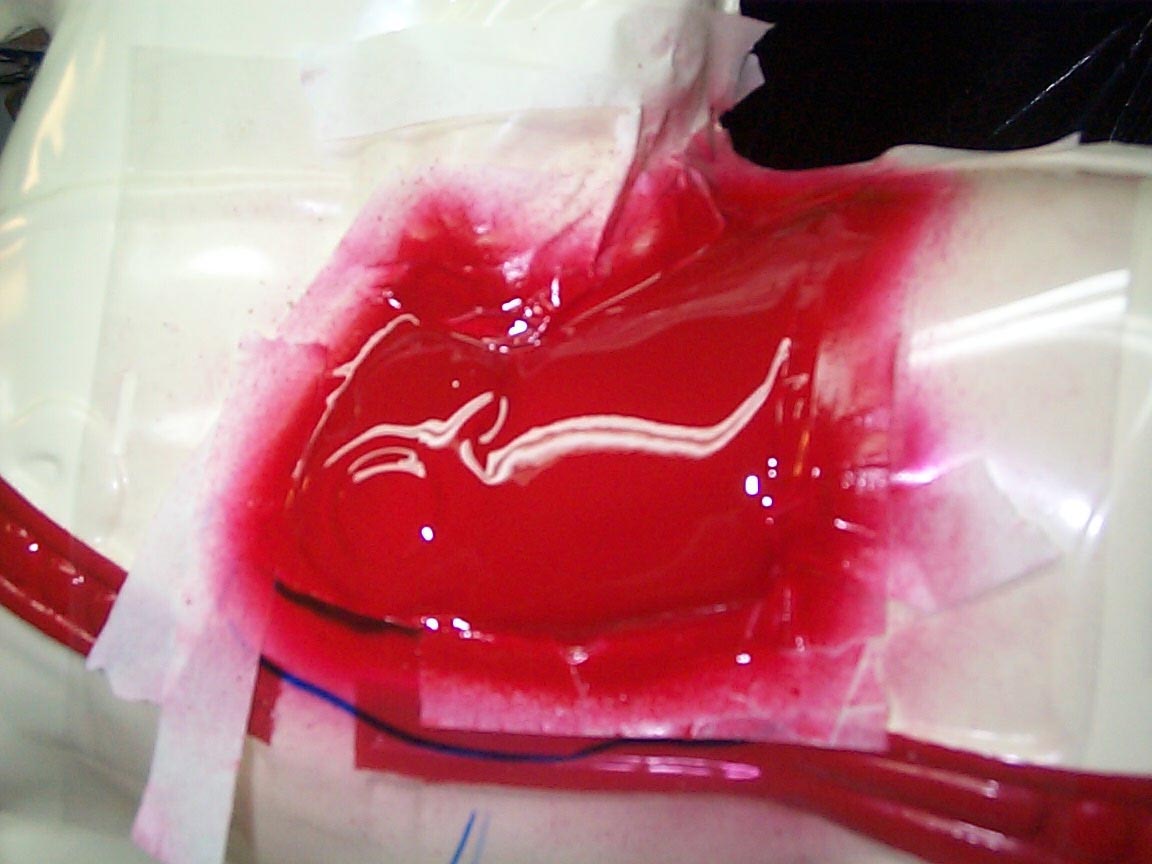 LET EACH AREA DRY THOROUGHLY BEFORE MASKING THE NEXT, PREFERABLY 24 HOURS.