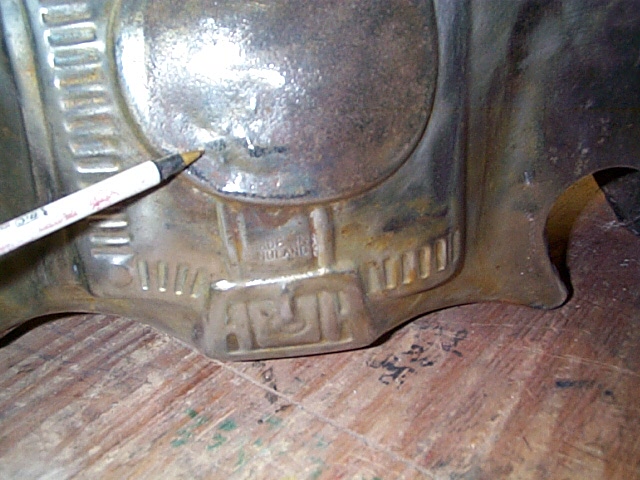 THIS IS THE MOST COMMON AND THE EASIEST TO REPAIR DENT. USUALLY FOUND ON BOTH SIDE OF THE SADDLE. TURN THE BRONCO ON IT'S SIDE SO YOU CAN ACCESS THE INSIDE OF THE BRONCO WITH THE BALLPEEN HAMMER. PUT A SMALL PIECE OF WOOD ( A 6" 2X4 WORKS GOOD) ON YOUR WORK BENCH OR WHATEVER YOU ARE USING AND PLACE THE BRONCO SADDLE DENT DIRECTLY ON IT. WORKING FROM THE INSIDE LIGHTLY TAP ON THE DENT UNTIL YOU FEEL IT IS AS LEVEL ON THE OUTSIDE AS YOU CAN GET IT.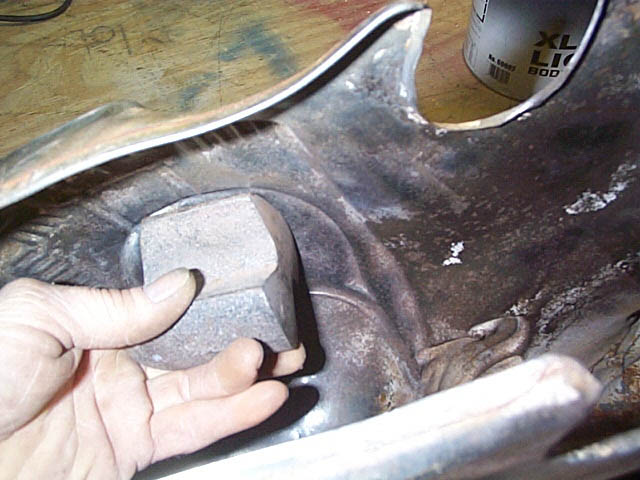 IF YOU FIND THAT YOU HAVE PUSHED IT OUT TOO FAR OR THAT NOW YOU HAVE A WHOLE LOT OF LITTLE OUTWARD DINGS GET THE DOLLY AND HOLD IT ON THE INSIDE AND THEN TAP ON THE OUTSIDE WITH THE HAMMER UNTIL IT APPEARS SMOOTH AND EVEN.
GET YOUR ANGLE GRINDER AND GRIND THE AREA UNTIL YOU FEEL IT IS AS EVEN AS YOU CAN GET IT. CAUTION: DO NOT GRIND TOO MUCH METAL OFF OR YOU WILL WIND UP WITH A BIG HOLE!!! BE SURE TO WEAR SAFETY GLASSES ALSO!!!
GO TO PAGE FOUR TO SEE THE NEXT REPAIRS.