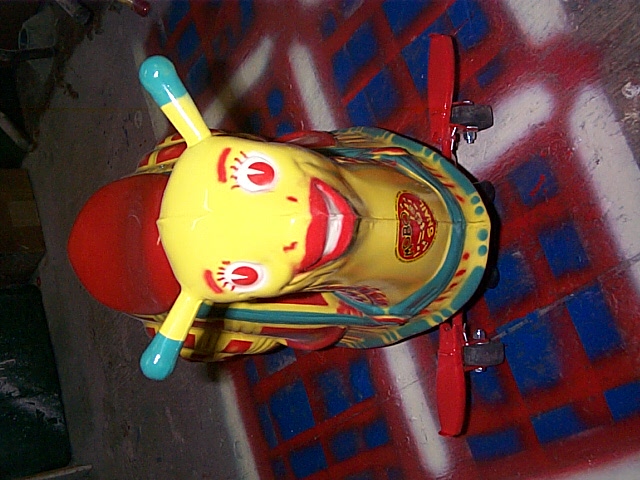 FIRST THING THAT I PAINTED WAS THE ENTIRE SNAIL WITH YELLOW. ALTHOUGH I USED MY COMPRESSOR AND SPRAY GUN, SIMILAR RESULTS CAN BE HAD USING KRYLON SPRAY CANS. KRYLON JOHN DEERE YELLOW #1816 IS THE MATCH.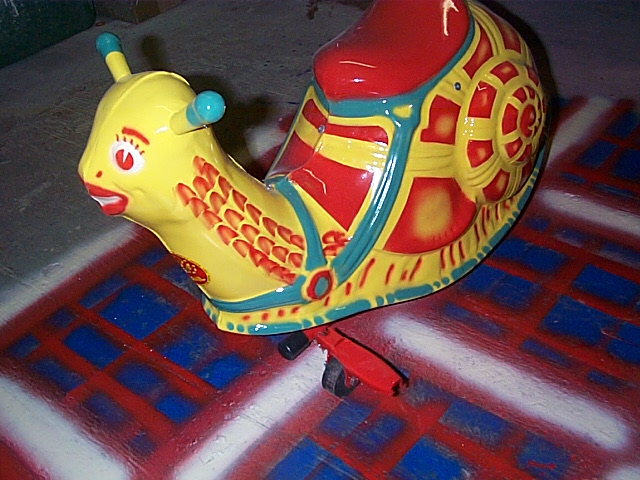 THE NEXT WAS THE BLUE, THIS I USED ONE OF MY AIRBRUSHES ALONG WITH SOME STENCILS THAT I CUT AND A LITTLE BIT OF MASKING. I COULDN'T FIND AN EXACT MATCH IN KRYLON SO I MIXED A 50/50 MIX OF KRYLON TEAL BLUE #1904 AND KRYLON TRUE BLUE #1910. THIS GAVE A REAL CLOSE MATCH TO THE ORIGINAL COLOR.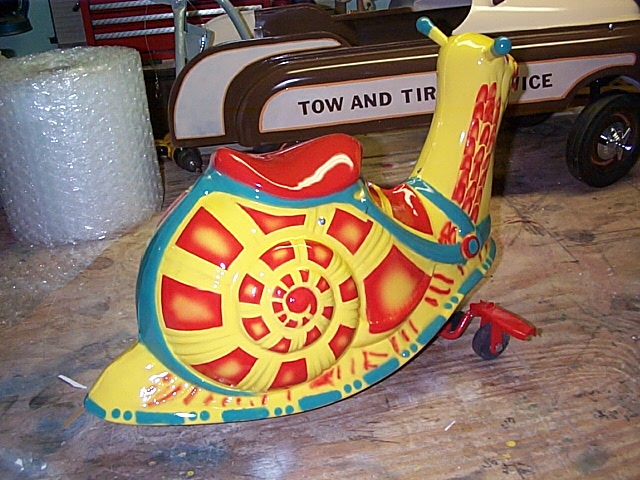 THE RED IS KRYLON 2110 BANNER RED. THE SCALES ON THE NECK WERE DONE BY HOLDING A TEMPLATE A SMALL DISTANCE AWAY AND SPRAYING AROUND IT, ONE SCALE AT A TIME, WITH AN AIRBRUSH. THE SHELL WAS A BIT OF A PROBLEM BUT I FINALLY CUT STENCILS OUT OF TIN FOIL (TINFOIL WORKS REAL WELL ON CURVED SURFACES) AND USING AN AIRBRUSH SPRAYED FROM THE OUTSIDE EDGES WORKING MY WAY TOWARDS THE CENTER UNTIL THE DESIRED PATTERN WAS ACCOMPLISHED.