HERE IT IS, AS IT ARRIVED AND SHORTLY AFTER BEING UNPACKED.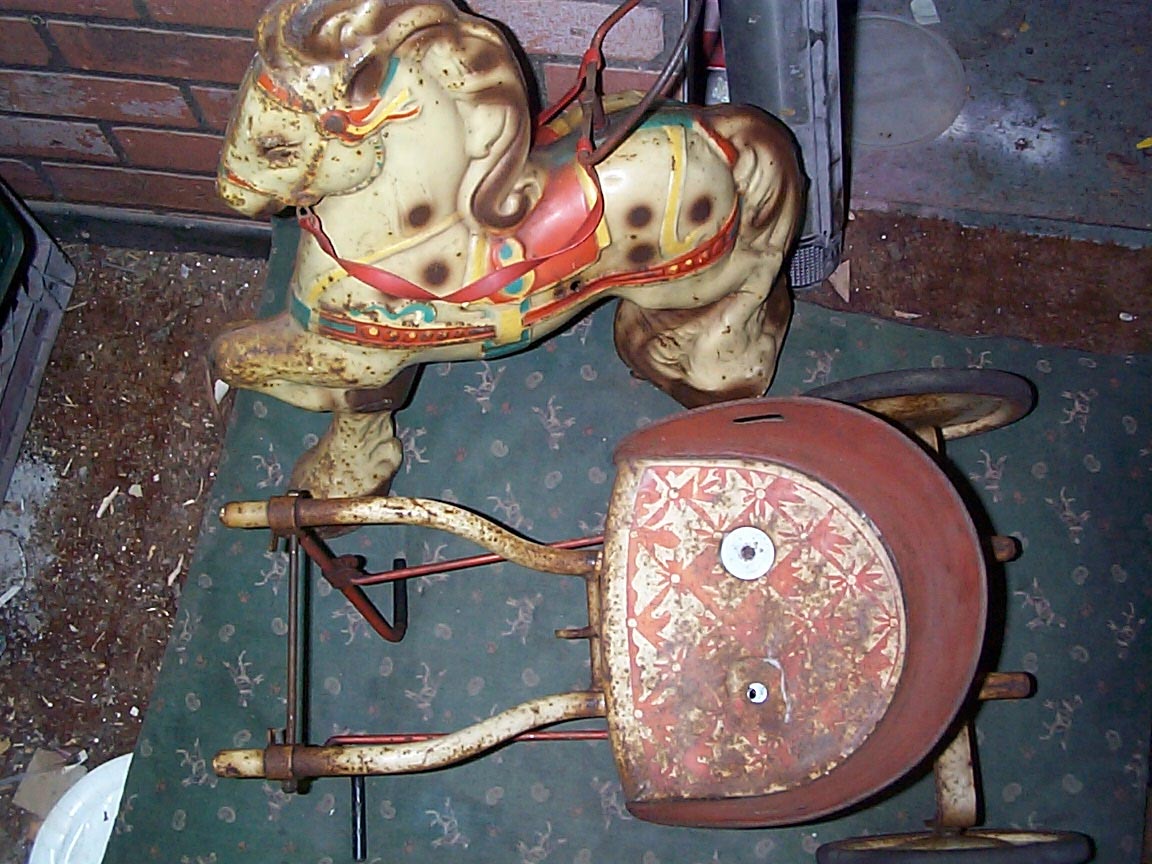 HERE'S THE FRAME STRIPPED TO THE METAL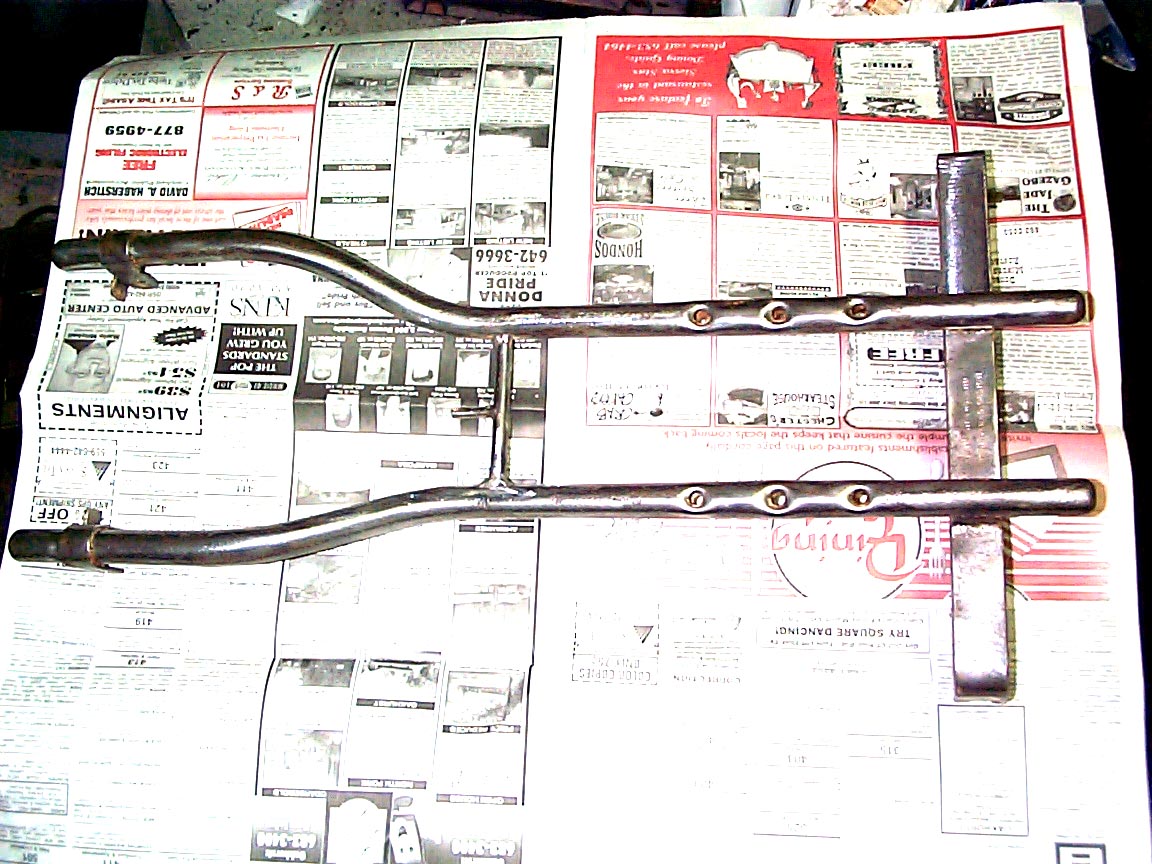 PRIMED
AND PAINTED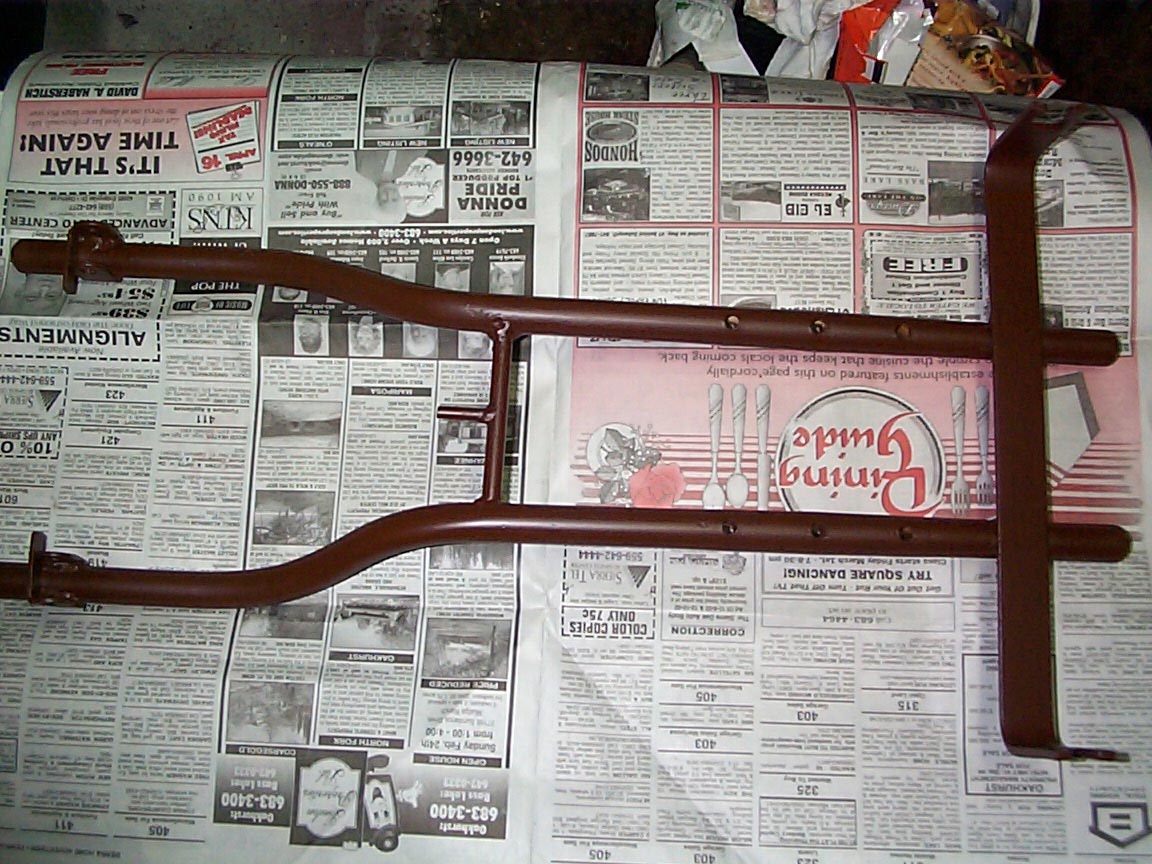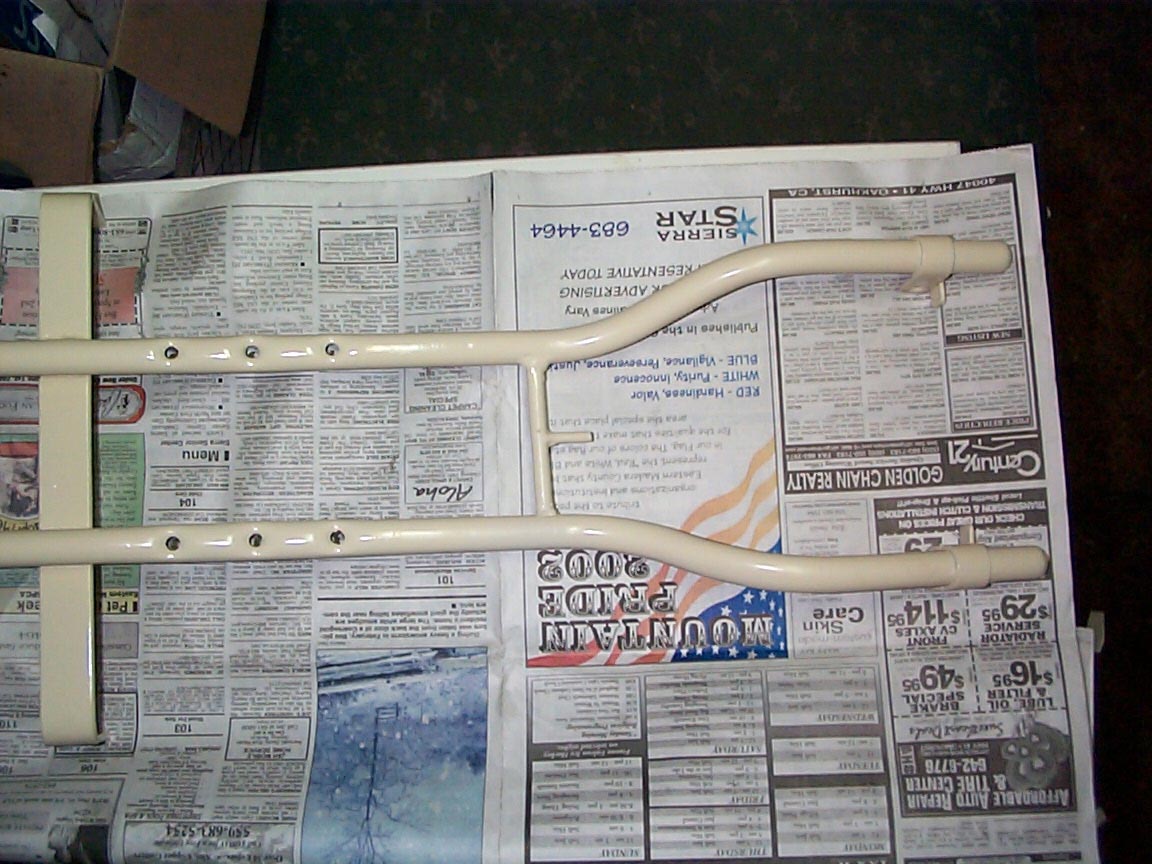 HERE ARE THE SMALL PARTS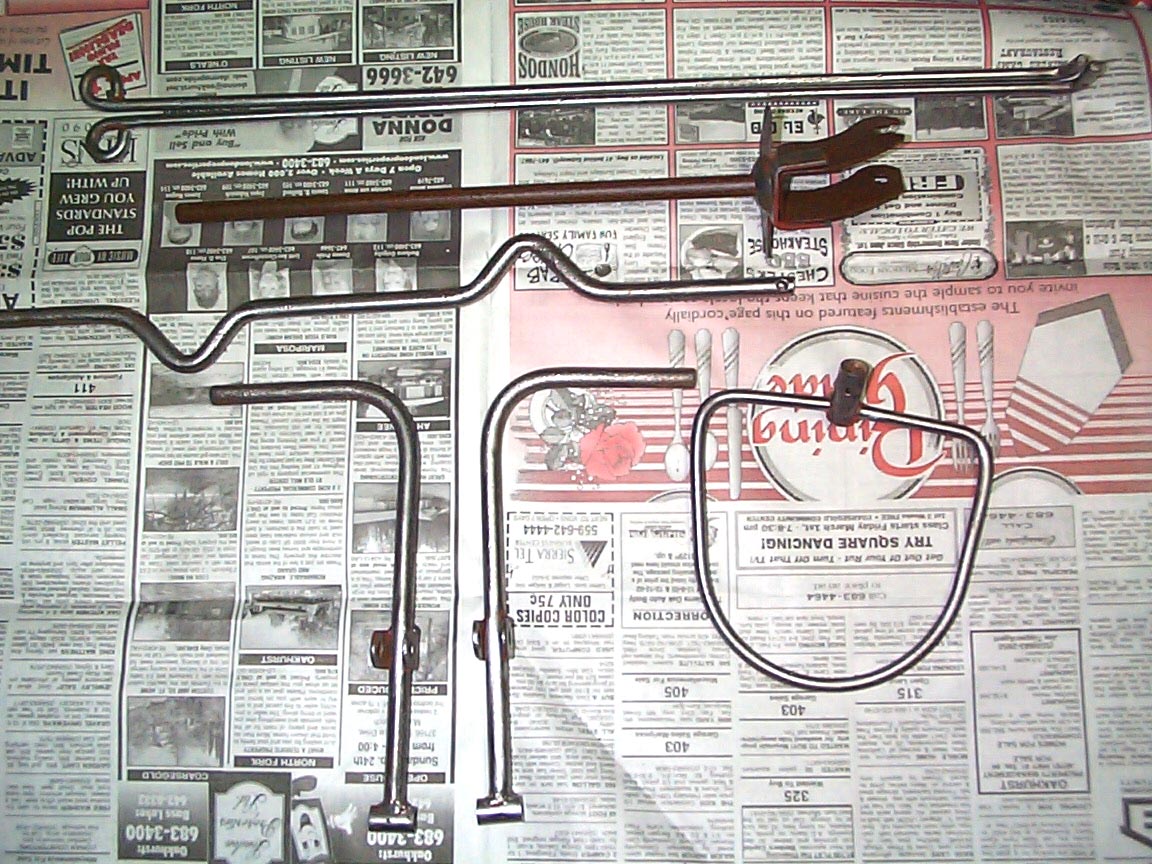 PAINTED WHEELS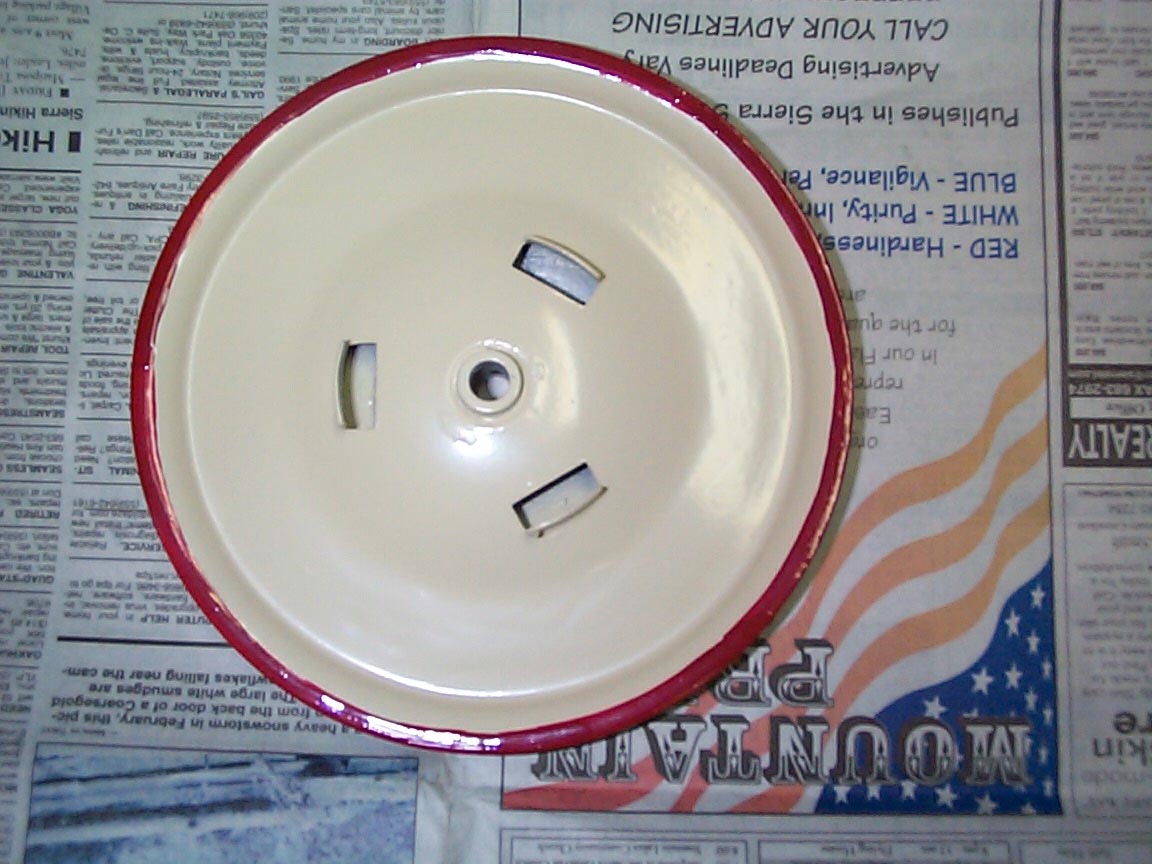 WHEELS WITH SPOKES. SPOKES ARE DECALS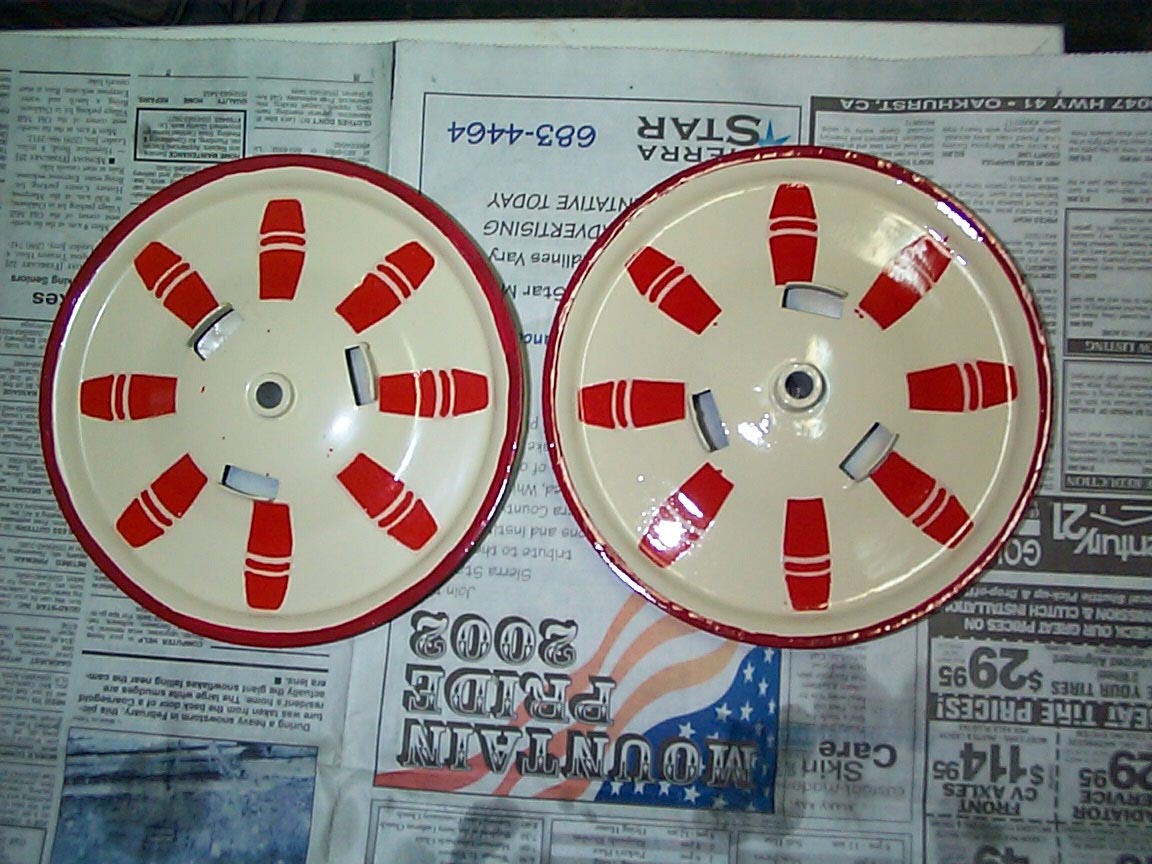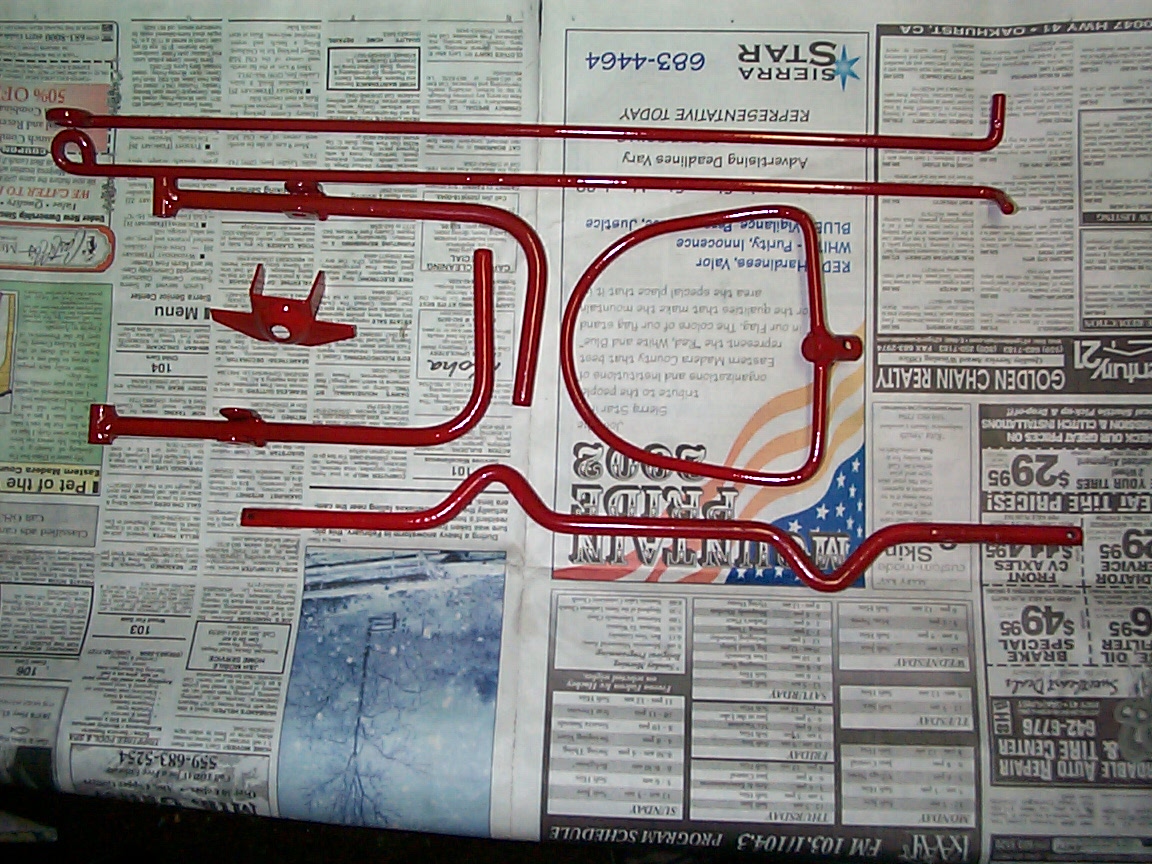 HERE WE NOW HAVE EVERYTHING OTHER THAN THE SEAT FINISHED.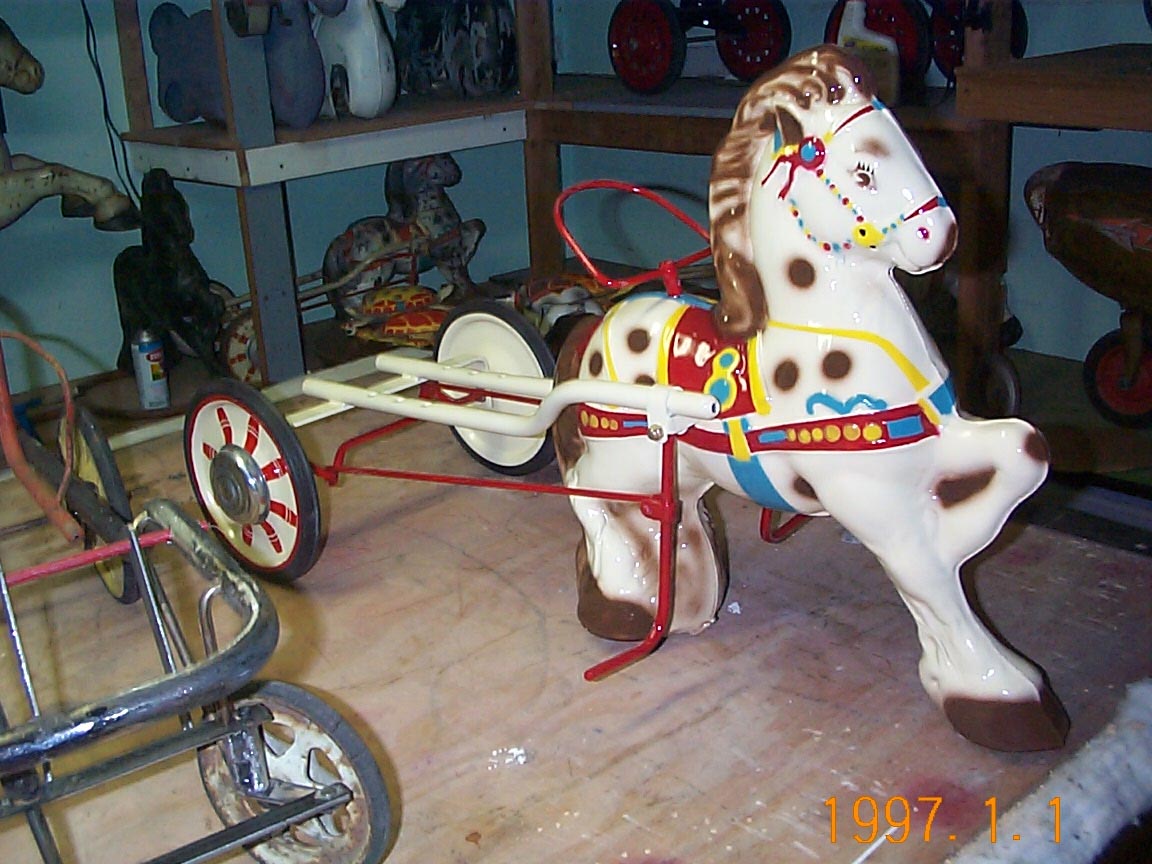 IT TOOK AWHILE BUT HERES THE SEAT. BOTTOM IS STENCILED, SEAT BACK IS HAND PAINTED.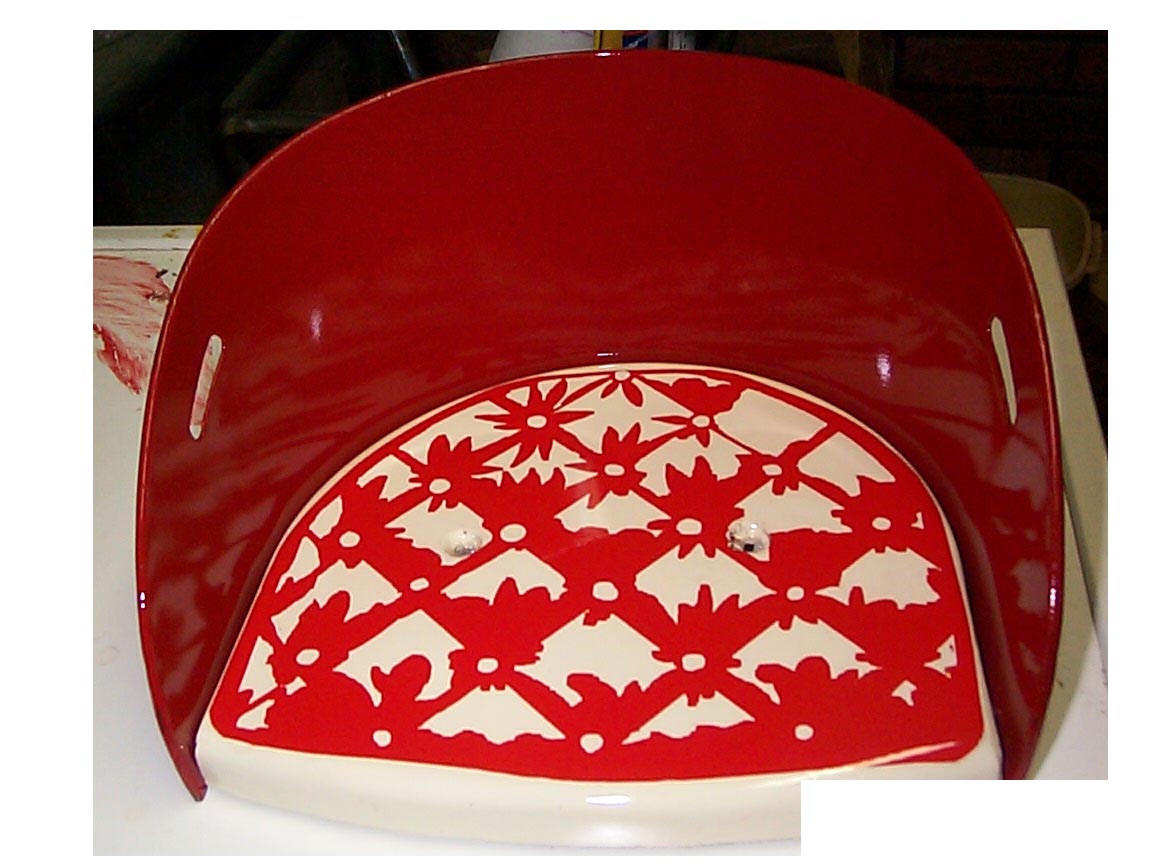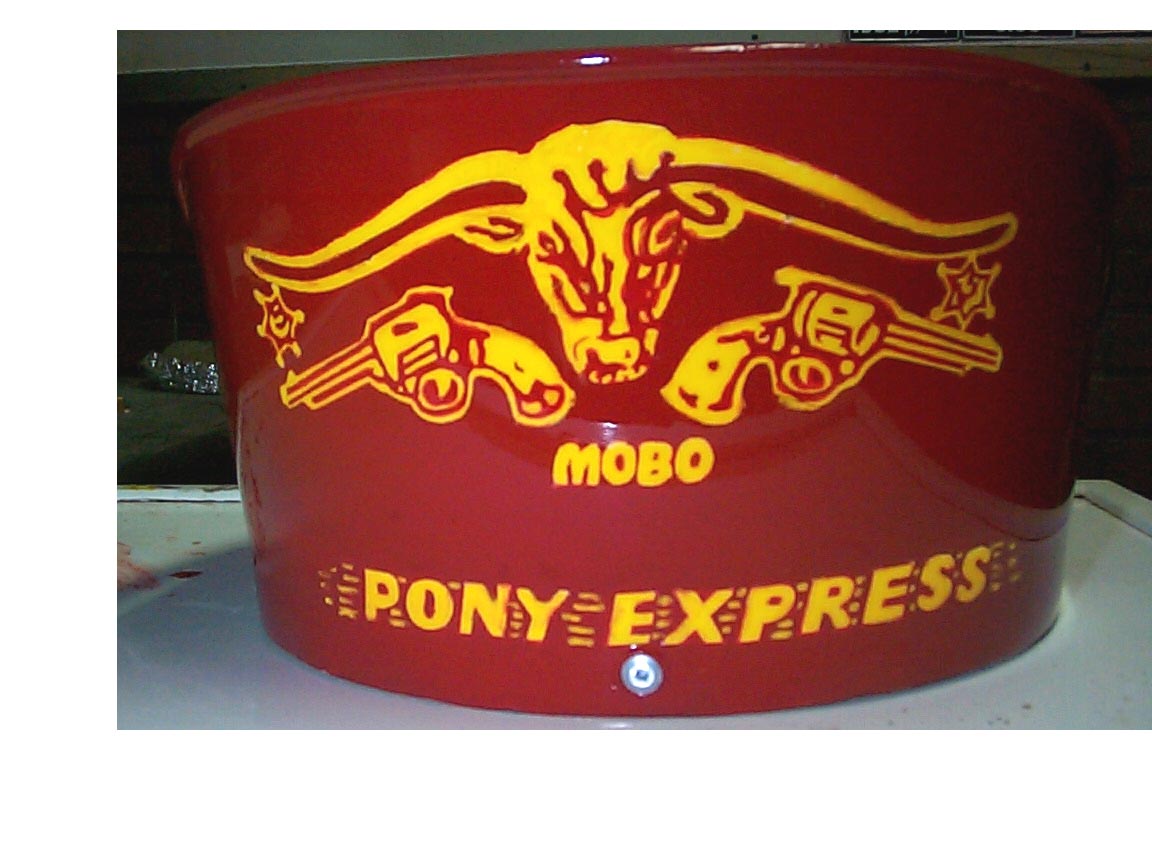 HERE WE HAVE THE FINISHED PROJECT.