PAINTING THE NECK SCALLOPS REQUIRED MAKING A TEMPLATE SO I FIRST TRACED THE OUTLINE OF A SINGLE NECK SCALLOP ON A PLAIN PIECE OF PAPER. I THEN CUT THE PATTERN OUT AND VERIFIED THAT IT WAS INDEED THE SAME SHAPE AS A SINGLE SCALLOP. AS IT TURNED OUT THERE ARE 3 SIZES, SO I CUT THOSE ALSO. I TRANSFERED THEM TO A PIECE OF CARDBOARD AND CUT THAT OUT.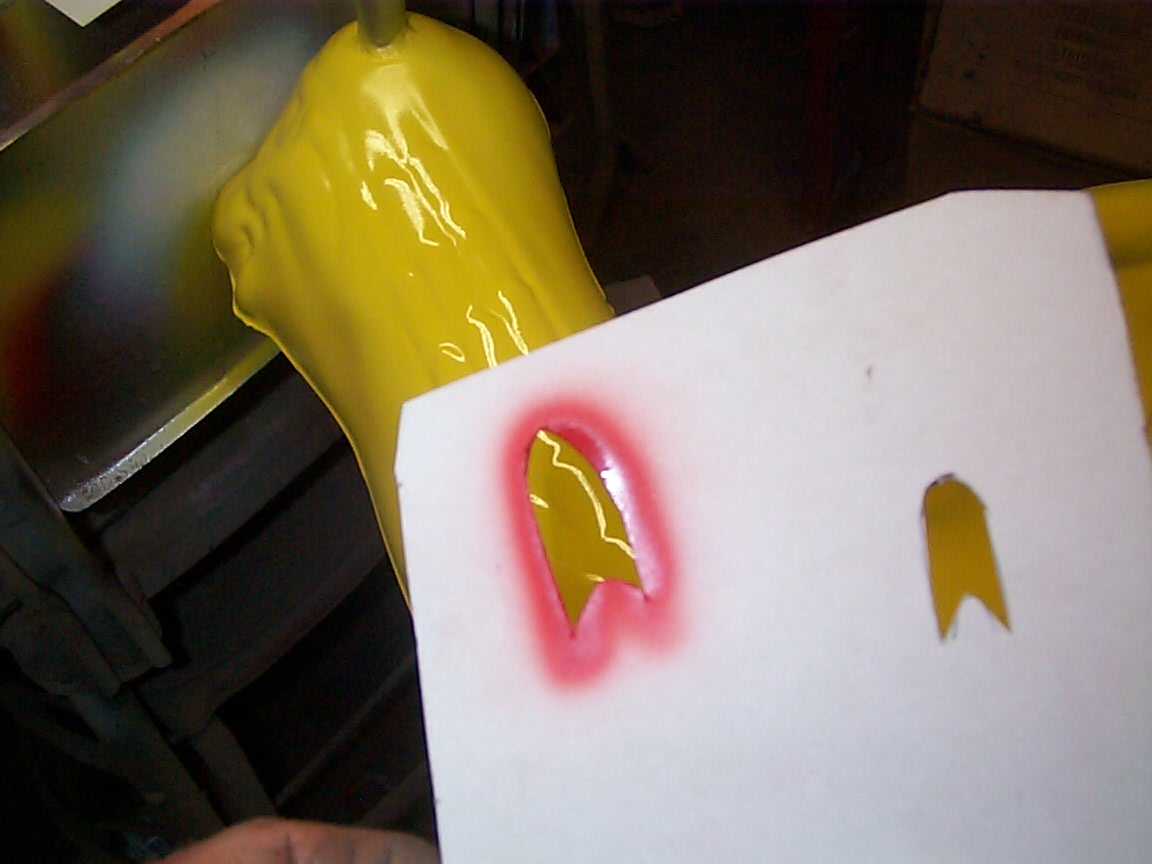 USING AN AIRBRUSH I SPRAYED THE SCALLOPS ONE AT A TIME. I SWITCHED FROM SIDE TO SIDE TO AVOID PUTTING THE TEMPLATE DOWN ON WET PAINT.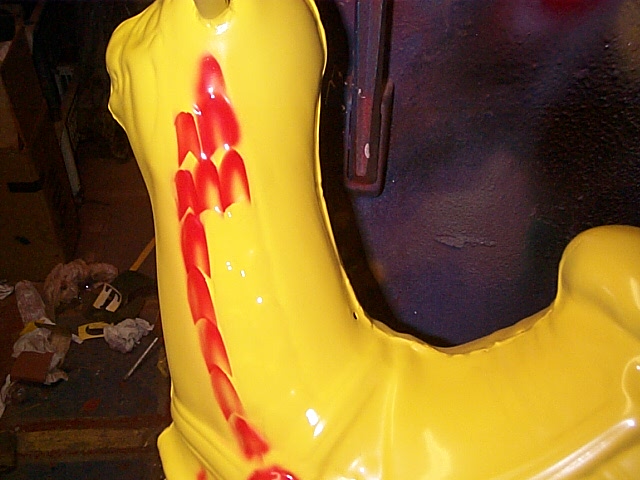 IT DIDN'T TAKE LONG UNTIL BOTH SIDES WERE FINISHED, ABOUT 30 MINUTES TOTAL.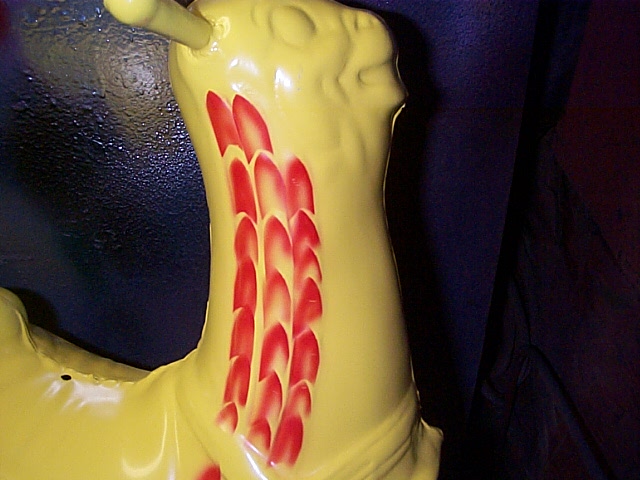 NEXT CAME THE SHELL. DUE TO THE DOUBLE CURVES I FOUND IT DIFICULT TO MAKE A TEMPLATE FOR THE LARGER PIECES. SO WHILE I CONTEMPLATED HOW TO GO ABOUT THIS, I CUT THE SMALLER PATTERNS ON PLAIN PAPER. I DECIDED TO USE THE PLAIN PAPER BECAUSE IT HAD SOME FLEXABILITY.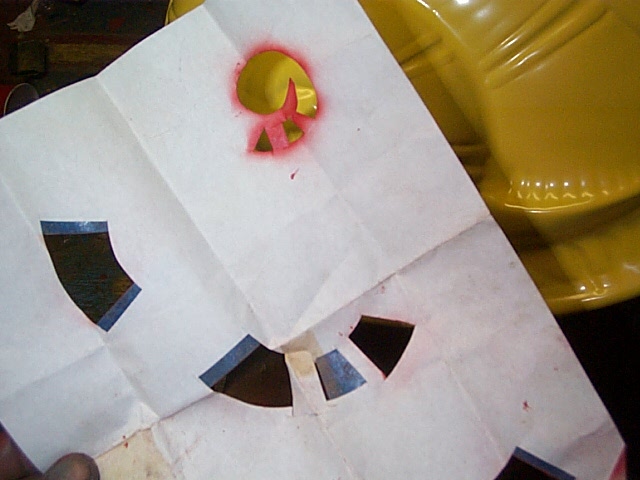 FIRST THING I TRIED FOR THE LARGER PARTS WAS TINFOIL. IT PROBABLY WOULD HAVE DONE THE JOB BUT IT WAS DIFFICULT TO GET A CLEAN CUT.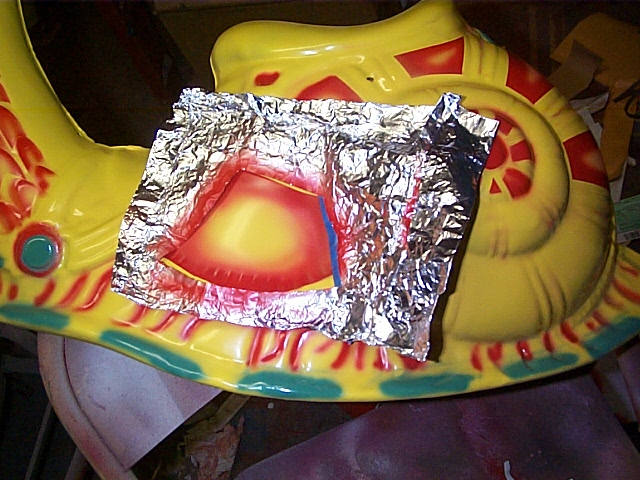 IN THE END I DECIDED TO GO WITH MASKING, TEMPLATES WOULD HAVE BEEN FASTER BUT I WANTED CLEAN EDGES THAT TEMPLATES COULDN'T PROVIDE. USING THE AIRBRUSH AGAIN I SPRAYED AROUND THE EDGES UNTIL THE DESIRED PATTERN WAS ACCOMPLISHED.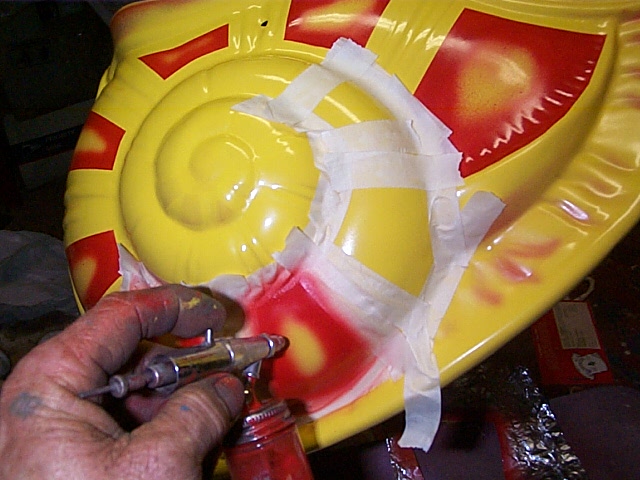 AGAIN, I WENT FROM SIDE TO SIDE. EVEN SO I HAD TO TAKE BREAKS IN ORDER TO ALLOW THE PAINT TO CURE BEFORE TAPING THE NEXT AREAS.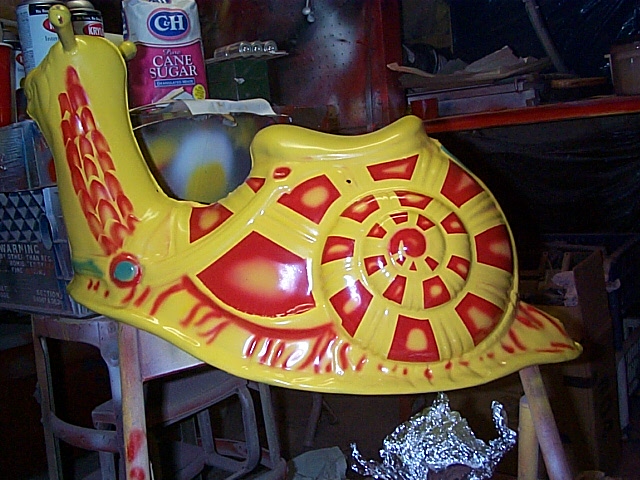 AS I WAS PAINTING THE SHELL I ALSO WAS PAINTING THE OTHER RED SHADING ON THE LOWER PORTION OF THE BODY.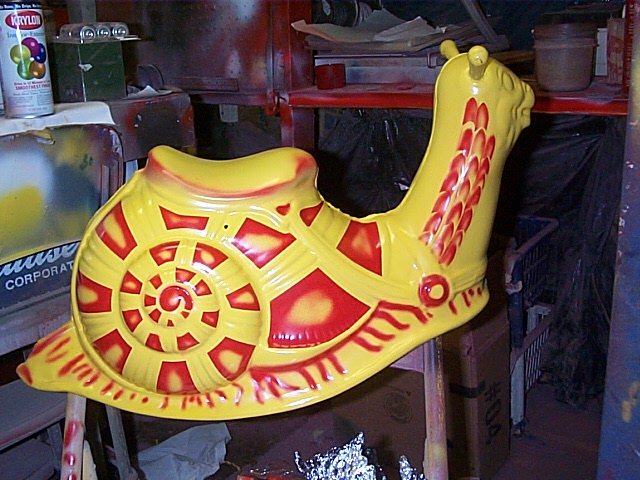 WHEN THE PAINT WAS DRY ENOUGH I MASKED THE SEAT AND GAVE IT THREE WET COATS OF RED.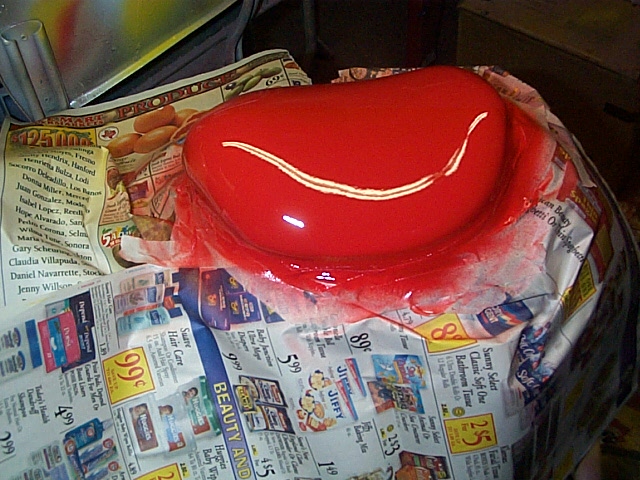 NOW IT WAS TIME TO SET THE SNAIL ASIDE FOR 24 HOURS TO ALLOW THE PAINT TO CURE COMPLETELY BEFORE MASKING FOR THE HARNESS.