AFTER THE PAINT HAS SET FOR 24 HOURS IT WILL BE SAFE TO MASK, SO MASK THE SADDLE NOW, KEEPING THE PREVIOUSLY MASKED AREAS ALSO MASKED.
SPRAY THE BLACK NOW IN SEVERAL COATS.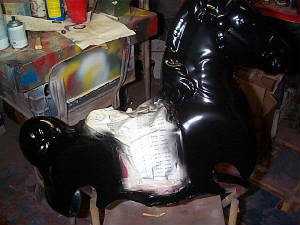 LET IT DRY FOR AN HOUR OR TWO AND CAREFULLY REMOVE THE MASKING.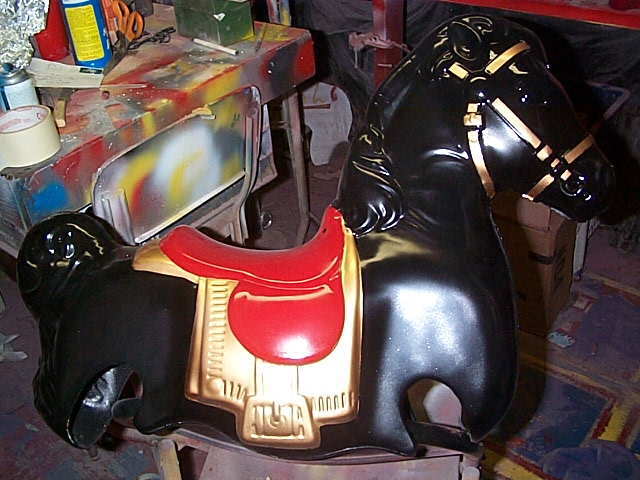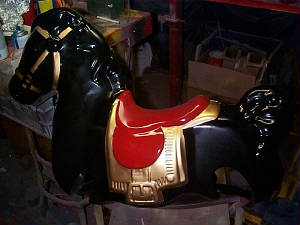 NOW GET OUT THE AIRBRUSH, I USED A PAASCH VL 2 STAGE ON THIS, AND SPRAY THE SILVER ON THE MANE, TAIL AND EYEBALL.
USING A SMALLER CIRCLE TEMPLATE, PAINT THE PUPIL ON THE EYEBALL.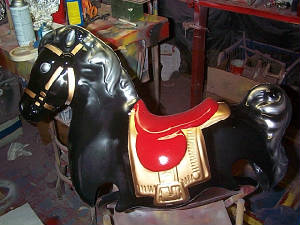 NOW, AGAIN WITH THE AIRBRUSH AND A CIRCLE TEMPLATE, PAINT THE RED CONCHO.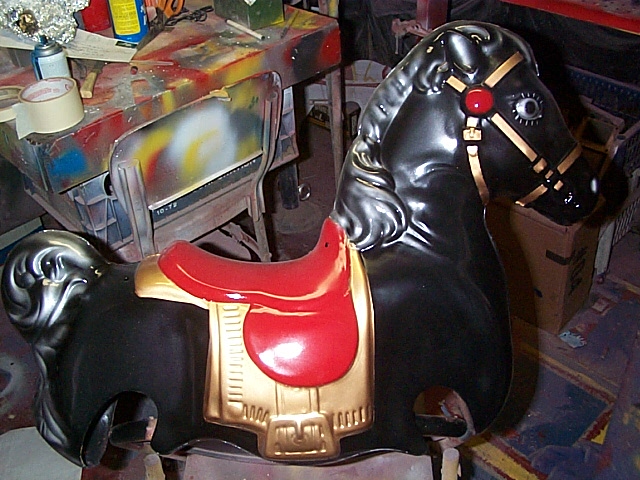 THE DECAL GOES ON NEXT.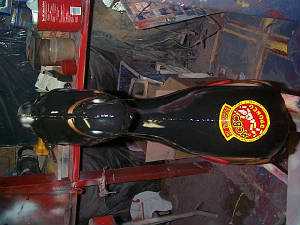 WIPE IT DOWN WITH A TACK RAG TO REMOVE THE OVERSPRAY AND ANY DUST THAT MAY HAVE ACCUMULATED AND SPRAY A FEW COATS OF CLEAR. THEN SET IT ASIDE FOR AT LEAST 24 HOURS.